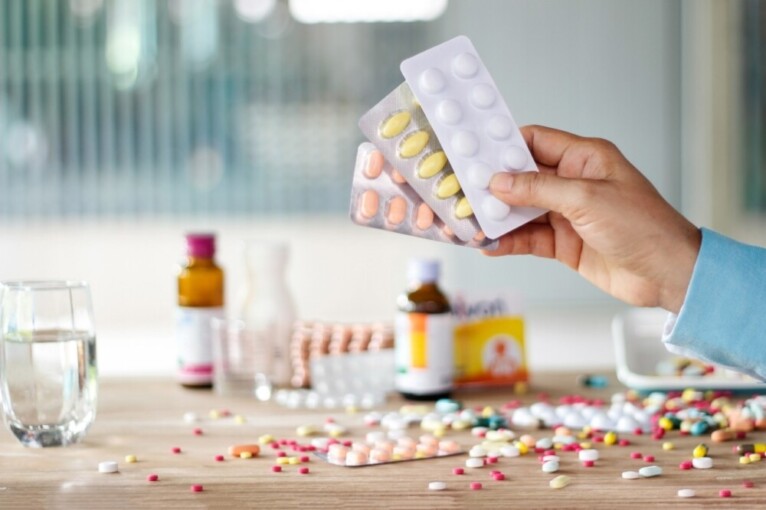 Resistance to antibiotics has become a crucial global health problem and continued cases increases every year. The World Health Organization (WHO) predicts there are 10 million deaths due to antibiotic resistance in 2050.
This condition moved three students from the Faculty of Pharmacy, Gadjah Mada University, namely Luh Rai Maduretno Asvinigita, Ris Heskiel Najogi Sitinjak, and Shinta Diva Ekananda to initiate the Student National Action on Antimicrobial Resistance (SNARE) movement. The program began to be initiated in mid-2019 and was then developed under the guidance of a pharmacy lecturer, Dr. Susi Ari Kristina, S. Farm., M. Kes., Apt.
The leader of the SNARE team, Luh Rai, explained that through the SNARE movement they are trying to introduce innovative schemes in solving problems of access and equality related to the health literacy and antibiotic resistance education in Indonesia. This program focuses on utilizing the Real Work Lecture (KKN) program found in many tertiary institutions in Indonesia, including Gadjah Mada University.
"Currently, many universities in Indonesia have KKN programs that will deploy students to rural and remote areas to educate the local community. We hope that SNARE can become a bridge connection between the government that designs strategies to deal with antibiotic resistance and students as executors of the strategy," he explained.
As a form of further implementation, the SNARE team plans to conduct a pilot project with several UGM KKN-PPM teams in July-August 2020. The pilot project is expected to be carried out in 5 KKN areas that are spread evenly throughout Indonesia. Later, the results obtained will be used as a basis for evaluating the sustainability of this movement.
"The SNARE movement will utilize varied educational instruments adjusted to the educational target," he said.
Najogi added that education for antibiotic resistance in adult communities is done through socialization and health checks with educational material that is parallel with the central government. While education for children is done with the help of antibiotic comics and game cards.
The ideas carried by the three young students not only offer alternative solutions in handling antibiotic resistance in the country but this idea is also made into one of the 10 finalists in a competition organized by WHO and Jhon Hopkins University after successfully passing the selection which was followed by more than 1,250 people and 163 creative idea proposals from 40 countries. The ten finalists had the opportunity to present their proposed ideas and take part in a capacity building workshop held in Geneva, Switzerland at the end of November 2019.
"In the end, the entire SNARE journey ends with one hope, videlicet, the students will participate in voicing health and proactive issues to educate the local community," Shinta added.
Public Relations Office of UGM
Reporter: Ika
Translator: Sasa