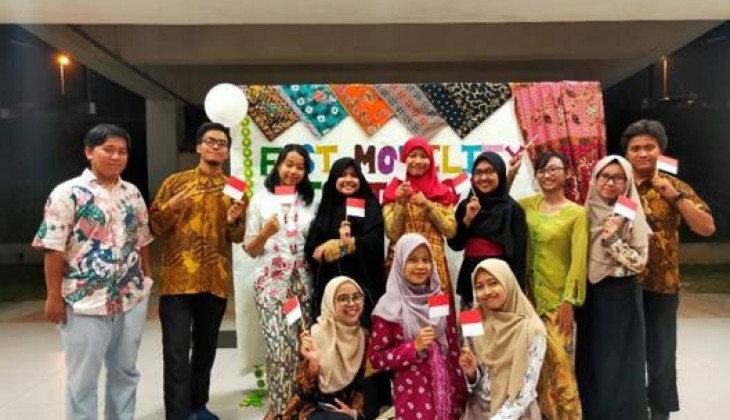 A total of eight students of the Faculty of Biology UGM joined the student exchange program to the Faculty of Gunaan and Technology at the University of Tun Hussein Onn Malaysia (UTHM).
The eight students have undergone student exchange programs from 17 September 2019 to 16 January 2020. They are Amru Rizal Basri, Andra Carel Nicolla, Azya Naurah Sumakhalda, Elvian Indah Nilamsari, Nabilla Adristiningrum Djide, Nina Mutiara Calvaryni, Renata Adaranyssa Egistha Putri, and Valensika Putri Ayuni Endarsusila. All of those students are from the Faculty of Biology class 2017.
Dean of the Faculty of Biology, Prof. Dr. Budi Setiyadi Daryono, M.Agr., Sc., said that the program followed by the students was an annual program and lasted for one semester. The study program followed is Biodiversity and Conservation.
"In the period 2019/2020 is the second time the program. In the first year of implementation in the 2018/2019 period, only 3 students joined the program," he explained on Friday (7/2).
During this program students also have the opportunity to follow and experience new learning methods. One of them followed the Collaborative Online International Learning (COIL) program. COIL is a collaborative program of UTHM with Glenville State College (United States) and Southern Luzon State University (Philippines) in conducting discussions among students about biodiversity in the three countries.
Besides attending lectures in class, UGM students get the opportunity to do a field trip to Taman Negara Johor Endau Rompin (TNJER). During the field trip, students were given material about TNJER, the characteristics of lowland tropical rainforest, the importance of insects and how to survive in tropical rainforests. In these activities, demonstrations were also held catching insects, the practice of catching frogs, and bird observation.
One of the participants in the UGM Biology Faculty student exchange program, Renata, said that he gained a lot of experience from participating in this student exchange program. According to him, this student exchange program is a very useful program for both students and faculty.
"For us, this program is an extraordinary experience because it has the atmospheric vibes of lectures abroad while for the faculty there will be synergy and cooperation between the two of them,"
Reporter: Ika
Translator: Natasa