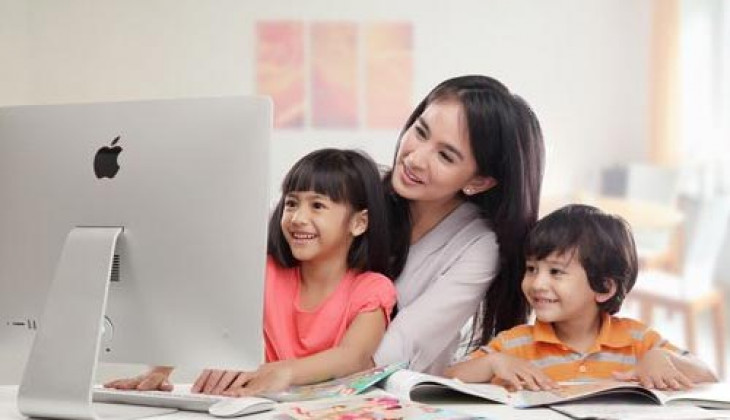 Celebrating Kartini's day amidst the Covid-19 pandemic is a challenge. Despite the many roles that carried out during the Covid-19 pandemic, she still works hard to be able to manage her role for family, work, and society.
Prof. Dra. RA Yayi Suryo Prabandari, M.Sc., Ph.D., stated that the emancipation of women in Indonesia today is arguably getting better. Women can work in many places and can take several positions that, in the future, can rarely be achieved.
"Now, there is no longer a significant salary distinction between woman and man. A woman can do many things, one of them is to who works in the health sector are clearly in the vanguard," she said at UGM Campus on Tuesday (4/21).
According to her, although there are many things that women can do during the Covid-19 pandemic, these roles are carried out from simple matters. For example, if a woman needs to complete a household, she remains to live in a house according to government appeals.
Along with that, women can also help many things, denying hoax news about Covid-19. They can also share an official announcement from the government or formal organizations.
"For those who are well-off, they can raise funds for the procurement of PPE and donate to the health profession, or collect masks for stall sellers, workers and others who need them to keep working at any time doing every search. Or that has been done a lot to provide easy nutritious food for health workers who do not have enough time to rest," he explained.
Yayi has been intensively spending on the University of Health Promotion since the Covid-1 pandemic. The HPU team then became active in the UGM Covid-19 Task Force. The HPU, which was initially for the renewal and promotion of a healthy life, was then coordinated with UGM Co-19 Task Force.
"At first, we discussed the matter of promotion and healthy living. Those are, namely, the matter of non-communicable diseases (PTM) such as heart disease, sugar, hypertension, and others. Still, because suddenly there was a pandemic, the HPU team entered into the UGM Covid-19 task force," she said.
At the UGM Covid-19 Task Force, the HPU team coordinated with other organizations to prevent Covid-19 transmission. These teams publish teams from the Covid-19 FKKMK task force, Tropical Medical Center, Ina Health, Faculty of Psychology, UGM Faculty of Social and Political Sciences, Public Relations and Protocol, and others.
At the UGM Covid-19 Task Force, the HPU Team, in its role, is more focused on health literacy by developing the latest information media in the hope that information related to Covid-19 is easily understood. Besides, the HPU team also manages volunteers, call centers to be able to provide education to the community.
Meanwhile, the Dean of the UGM Postgraduate School, Prof. Ir. Siti Malkhamah, M.Sc., Ph.D., added that there were several main steps to prevent the spread of Covid-19, including keeping a distance, working and studying at home, and worshiping at home. Besides, they are also required to wash their hands with soap with running water diligently, and practice a healthy life that is adequate rest, exercise, and sunbathing and eat a portion of balanced and nutritious food.
"This is certainly done at home. The role of women is vital in this prevention because women often called as 'Queen of Households', which determines how a house can become a source of happiness. My house is my paradise, although it often being complained about. A mother can reduce complaints by providing a healthy and varied diet to some boring foods and activities," she explained.
In this technological era, Malkhamah supports that women can add a little knowledge about nutrition, combine food, and plan variations on the food menu. Women can also present a more pleasant atmosphere at home, which is by doing activities together, from reading storybooks watching TV, cooking together, exercising together, or gardening together.
In dealing with Covid-19, Malkhamah said that women have a significant role. Not a few of the women who became doctors, nurses, officials in the government, and volunteers.
"Due to social distancing, many people have lost their jobs. There has been a lot of decreased income in the community. As a volunteer, in addition to providing prevention socialization, a woman also does various things to mitigate the impact. Such as providing PPE for hospitals, providing free kitchens, gathering and distributing groceries and others," she added.
Author: Agung Nugroho
Photo: Illustration of Finansialku.com
Translator: Natasa A