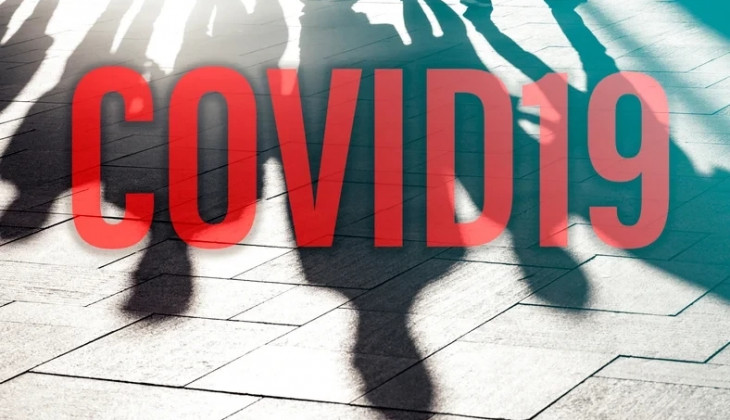 Professor of Statistics Universitas Gadjah Mada (UGM), Prof. Dedi Rosadi, in the latest release received on Saturday (4/25), said that the distribution of Covid-19 in Indonesia is predicted to subside at the end of July 2020. At that time, it is predicted that the estimated projection of Covid-19 positive patients reaches at number 31 thousand cases.

Along with other experts, namely Heribertus Joko, alumni of FMIPA UGM, and Fidelis I Diponegoro, PPRA Lemhanas alumnus, Dedi made probabilistic modeling based on real data or probabilistic data-driven models (PDDM), assuming a single peak time.

The latest release refers to government publication data until April 23, 2020. Based on the data, it reveals that the peak time of the pandemic will occur in May 2020, and the pandemic will subside at the end of July 2020.

Previously, based on government data until March 26, 2020, at the end of March 2020, Dedi and his team had released a provisional prediction while the end of the pandemic occurred at the end of May 2020, with a total of positive sufferers of Covid-19 reaching 6,174 cases. Projections using the PPDM model are temporary and are periodically updated according to existing data for long-term predictions.

Dedi conveyed the accuracy of the model with parameterization and prediction simulation results, as above still need to be evaluated in at least the next two weeks. They carried out this model to see if there was a consistent downward trend, or instead, it became an upward trend. However, the accuracy of predictions will be better if the peak of the pandemic has passed.

"The prediction results given above have only photographed national data as one entity and made several simplifications," he explained.

For example, it has not yet described the potential spread of the virus because of the Indonesian geographical conditions as an archipelago. Besides, it has not modeled the effect of governmental control effects such as the Large-Scale Social Arrangement (PSBB). But in general, it must be understood that the suitability of future realities with the results of mathematical simulation models (including the PDDM model) depends on many complex factors.

Mathematically, the further from the last observation point, the uncertainty of future predictions will be even more significant because many factors continue to change in the future.

Dedi explained that there are at least three important things to watch out for in the future. It has the potential to change the timeline to be faster or slower than predicted and with the number of cases reduced or exceeded this prediction.
First, the conditions and efforts to change the speed of transmission even cut the chain of transmission of the disease completely. The actions are through effective control of the epicenter of the virus outbreak, especially the group of provinces in the red zone. If all known clusters and epicenter can be controlled effectively at the same time, the maximum prevention of the possibility of new cluster growth in each area will be ended. As a result, the outbreak can be completed much faster with a smaller number of cases. Conversely, if the control is not successful, the timeline outbreak will reverse, and the number of sufferers higher than predicted while still possible.

Second, the phenomenon of going home in May on a massive scale or other forms of migration from the central area of the spread, especially the red zone that has the potential to be ridden by a virus. The government, since April 24, 2020, has issued a ban on homecoming activities. This prohibition is in line with efforts to control the risk of epidemics, which, if obeyed, will hamper the growth of new distribution clusters throughout Indonesia.

"The growth of new clusters needs to be prevented so that the outbreak does not retreat longer backward, resulting in at the end of the outbreak in each region will be different. Finally, the estimated rate of additional cases in each region will be different and will affect the timeline and total final value. It's a National prediction," Dedi explained.

Third, it is related to the conditions in the future related to the consistency of government regulations. More than that, what is far more critical is the level of community awareness and awareness of the government's appeal. As much as possible, the community can carry out the recommendation of silence at home. If you are active outside the house, you should always maximize your efforts to protect yourself through social and physical distancing, wearing masks, washing your hands with soap, and other healthy lifestyles. Other preventive control measures also need to be carried out and carried out by the community in a disciplined manner until the pandemic passes.

Author: Ika
Photo: Getty Image Plus
Translator: Natasa A