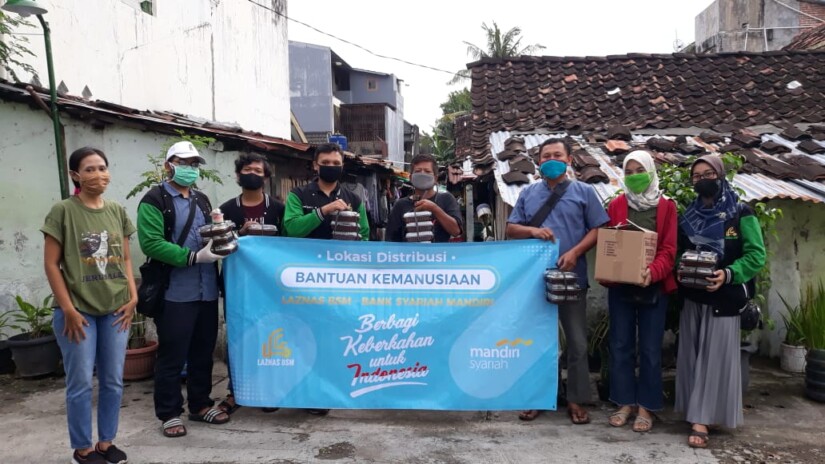 UGM students never cease showing their contribution to society, as did several students receiving the Islamic Sociopreneur Development Program at Universitas Gadjah Mada.
One of the activities undertaken is to collaborate in free food sharing activities last Ramadan to Yogyakarta residents. This action held as a form of empathy for ISDP scholarship recipients to the affected communities of the COVID-19 outbreak.
They have distributed the free meal to the scavengers of Gedongan Village, Banguntapan Subdistrict, scavenger residents of Pranti Village, Banguntapan Subdistrict, Bugisan Village residents, Patangpuluhan Subdistrict, Rusunawa residents of Pringgolayan Village, Banguntapan Subdistrict and the Boarding School Caretakers at the foot of Mount Merapi (Panti Turgo).
"In the month of last Ramadan, we handed as many as 500 rice boxes and 500 snacks within five days, May 18-22, 2020," explained Latifriansyah Usman Ali as the program manager, ISDP UGM Awardee.
The coronavirus outbreak did not stop this ISDP scholarship recipient from maintaining the sharing program in Ramadan. They continue to distribute it to the residents in need and still ensuring the safety and hygiene of food that will be distributed from the production line to delivery according to health protocols.
This free sharing-food action has the support of LAZNAS BSM Umat as the initiator of the ISDP scholarship program and Bank Syariah Mandiri.
Author: Ika
Translator: Natasa A