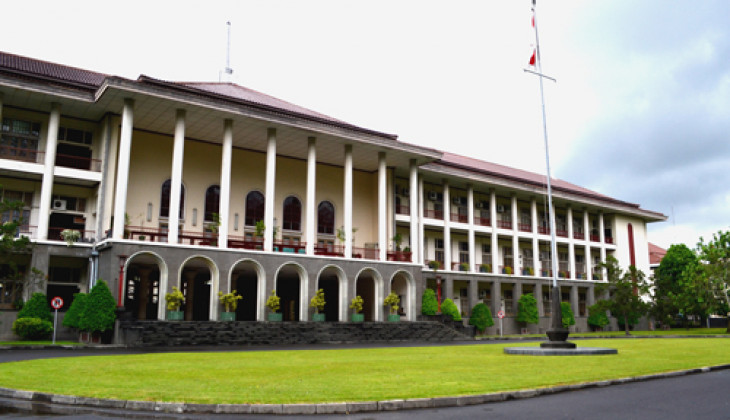 A total of 28 study programs (study programs) at UGM acquire superior accreditation from the National Accreditation Board for Higher Education (BAN-PT). With this achievement, UGM has become a tertiary institution in Indonesia that has won the title of superior accreditation to nowadays.
"There are 28 study programs that get superior accreditation from BAN-PT, and while this is for tertiary institutions, only UGM has received the highest number," explained the Head of UGM Quality Assurance Office, Prof. Indra Wijaya Kusuma on Thursday (11/6).
Indra explained that the superior accreditation achieved after fulfilling BAN-PT Regulation No.1 Year 2020 concerning the Accreditation Mechanism for certification conducted by BAN-PT. The results of the certification issued are superior, very good, and good. Meanwhile, there are three ways to determine accreditation; first, to re-accredit new forms with nine criteria. Second, submit additional forms using the conversion supplement instrument (UTI). Third, use international accreditation recognized by the Ministry of Education and Culture.
Previously, BAN-PT accreditation results ranked A, B, and C. However, since 2019, BAN-PT has used accreditation with superior, excellent, and good results.
"UGM proposes accreditation using international accreditations recognized by the Ministry of Education and Culture such as ASIIN, KAAB, ACCSB, and ABET. This international accreditation is known as being equivalent to a superior accreditation rating," he explained.
Indra said that the accreditation ranking obtained from BAN-PT was, at the same time, proof that UGM has study programs that are internationally recognized. Even though they have achieved superior accreditation, this does not necessarily make UGM satisfied. In the coming days, UGM will proceed to improve the quality of study programs employing internationalization.
In addition to pursuing international accreditation, he will also prepare a re-accreditation using UTI and filing forms with nine criteria. Currently, UGM has 295 study programs with a composition of 78 percent of which have A accreditation.
"The 78 percent should be able to exceed all, we will try to reform it into excellence," he concluded.
Author: Ika
Translator: Natasa A