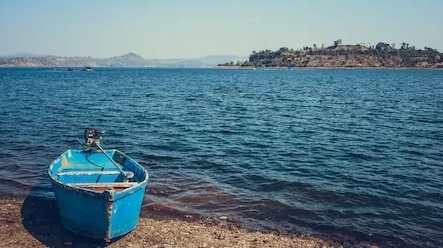 Indeed, the Covid-19 pandemic harms human life. But on the other hand, this new type of Coronavirus has a positive impact on nature, including the ocean.
The isolation of human activity due to Coronavirus in order to break the chain of distribution of Covid-19 gives the ocean a time to breathe for a while.
"Pandemic gives chance for the sea to breathe but this is short-term in nature," said the lecturer of the Faculty of Biology UGM, Akbar Reza, S.Sc., M.Sc., in an online seminar commemorating World Oceans Day recently.
He said that during the Covid-19 pandemic there was no longer a crowd of tourists in various water tourism objects in the country. This has a very positive effect on the condition of the sea and the ecosystems in it.
"There is a great reduction of pressure from tourist activity during the pandemic," he said.
The absence of tourist activity also affects the reduction in the amount of garbage produced while they are traveling.
Besides, there is also a reduction in the level of noise pollution from ships that transport tourists and shipping large ships.
Even so, he said the Covid-19 pandemic also harmed the maritime sector. One of them resulted in a decrease in income from fisheries activities, especially on a small scale.
"Nonetheless, during this pandemic, there was a tendency for expansion in medical waste. There are so many gloves and masks found on the coast of several countries," he explained.
Another negative impact is an increase in illegal fishing in some areas such as Natuna and Raja Ampat.
Although this pandemic gives the chance for the ocean to breathe, Akbar asks the people not to forget the long-term problems. For instance, the increasing human population, climate change issues, unsustainable fisheries activities. There will be results on increasing population such as increased consumption, and unsustainable tourism.
"When the pandemic ends, will we return to a condition which is actually an abnormal habit?" he said.
While Wildan Gayuh Zulfikar, S.Sc., aquaculture analyst, in that event said that Covid-19 has allowed the ocean to regenerate. However, on the other hand, there is a fear that the pandemic will affect aquaculture activities in the country.
"When the outbreak began to spread, our biggest concern was we are afraid that we could no longer export aquaculture products to China," he said.
Author: Ika
Photo: Shutterstock.com
Translator: Natasa A