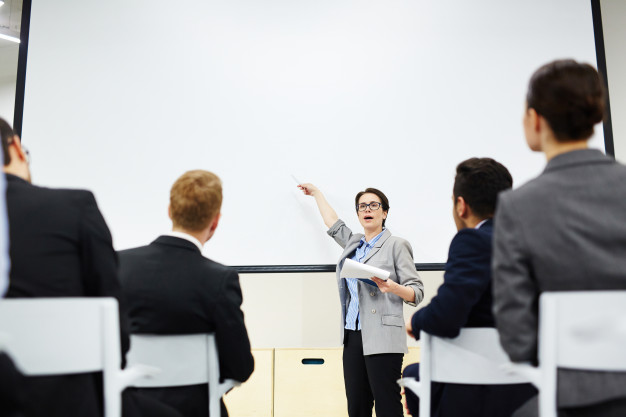 Communities and countries encounter more complex and varied challenges and obstacles. According to the Dean of the Faculty of Law UGM, Prof. Dr. Sigit Riyanto, SH., LL.M., academic freedom is a necessity to be able to contribute by offering solutions. Yet, there must be academic integrity to underlie this freedom.
"Educated must have the integrity character, including academic integrity," he said.
He associated academic freedom with six aspects. They are learning and research, scholarship, role and context, various strata, individual and institutional, and academic integrity.
He explained that academic integrity is a responsibility in any situation to hold on to the six basic values, which are honesty, honor, trust, justice, responsibility, and courage. This integrity determines the basis of behavior which later transformed into action.
the UGM Professor Council on Friday (6/19) organized the UGM Professor Council on Friday (6/19) entitled "Legal, Political, Security and Academic Ethics Issues for the Nation and Nationality", in which Sigit revealed the statement above.
According to him, academic freedom and integrity, often undergo several violations, such as exploitation for profit, misdirection or misrepresentation, violations of procedures and methodology, violations of ethics, and the use of academic status for activities that are irrelevant for compensation.
As a form of freedom inherent in both individuals and institutions, academic freedom and integrity need to be protected from various threats.
Moreover, he also revealed that in academic work there must be an exchange of ideas and an attitude of respect for the ideas of others. Different views and attitudes, according to him, present options that can be considered, and complement or refine existing concepts and policies.
"Difference and diversity are a necessity and a strength in finding solutions. The perspective of certain problems or policies covers Diversity," he explained.
On the same occasion, Professor of the Faculty of Medicine, Public Health, and Nursing (FKKMK) UGM, Prof. Soenarto Sastrowijoto, presented a material related to UGM, Pancasila, and Bioethics. According to him, the development of the basic principles of bioethics was also influenced by the ideology or the foundation of the state.
"Concerning the form of bioethics or ethics of life development, we can compare the American Declaration of Independence, the Russian Communist Manifesto, and Indonesian Pancasila. The three of them will affect the professional behavior of the nation itself," he explained.
In the world of education, the forms of education in the 20th century and the 21st century are quite different. He explained that the university curriculum in the 20th century was informative and aimed more at producing experts in certain fields. Next, then it reformed into a formative curriculum for professional printing.
Meanwhile, in the 21st century, the education curriculum which he refers to as the third generation is transformative with the output of graduates who can be agents of revolution. The curriculum then reformed into what is referred to as a new transformative.
"If possible, the 21st graduates can be inspirational leaders, role models, and even become educated scholars," he said.
Author: Gloria
Translator: Natasa A