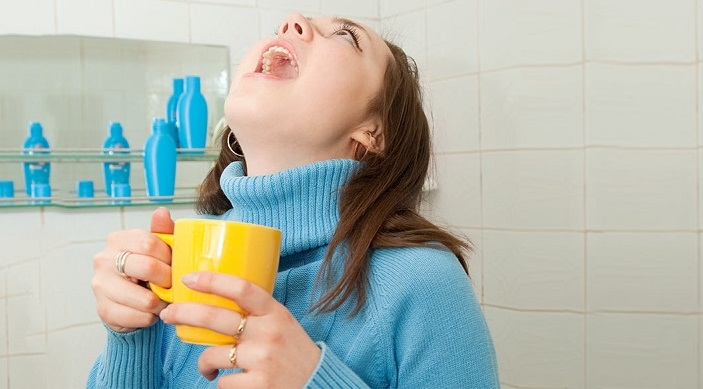 In recent times, there has been so much discussion and news about the antiseptic potential containing Povidone Iodine (PVP-I). It says that it can kill the new coronavirus, SARS-CoV-2.
According to the specialist doctor of the Lung Academic Hospital (RSA) UGM, dr. Siswanto, Sp.P., from some in vitro research in the laboratory and in vivo intends that PVP-I is capable to destroy the SARS-CoV-2, SARS-CoV-1, and MERS-CoV viruses.
In his remarks, he diligently believed that gargling and glowing with fluids containing PVP-I can reduce the virus in the oropharyngeal area (mouth and throat) because of the release of the virus (viral shedding) in the area is quite high.
By gargling or by nasal irrigation, said Siswanto, it can reduce the spread of the SARS-CoV-2 virus.
"Besides, PVP-I can be used for antiseptic skin which is also safe for gargling or gargle. The content for skin antiseptics is around 10 percent while for mouth rinses 0.5-1 percent," he said on Saturday (1/7).
According to him, patients at UGM RSA who were confirmed positive for corona had also been treated routinely gargling using Povidone Iodine.
Concerning that, Professor of the Faculty of Pharmacy UGM, Prof. Dr. Zullies Ikawati, Apt., said PVP-I can be used for example for mouthwash (specifically for mouthwash preparations).
According to him, it is also good for health workers who are at risk of contracting from Covid-19 patients need more often gargling with this antiseptic containing PVP-I.
"Besides wearing a mask, keep your distance, wash your hands, it's alright if you want to add rinse, but you don't have to. Moreover, gargling includes the part to maintain cleanliness as well. So, as an addition to the existing health protocol," said Zullies.
Author: Satria
Photo: Okezone.com
Translator: Natasa A