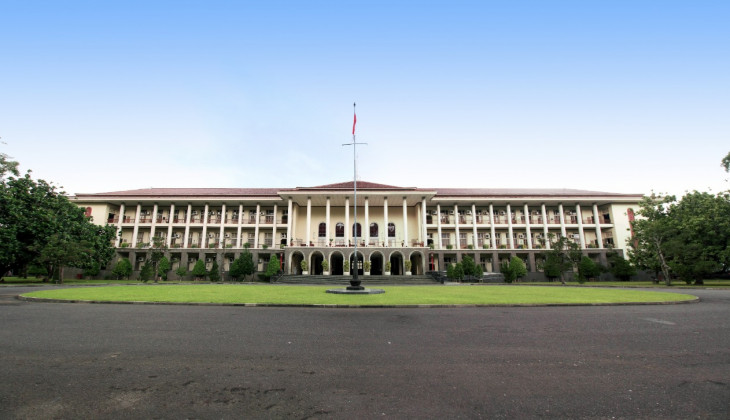 Based on an assessment from the 2020 rating agency 4 International Colleges & Universities (4ICU), Universitas Gadjah Mada achieved the 19th rank of universities in Asia. Besides UGM, there are also 18 other Indonesian universities included in the top 200 universities in Asia. Meanwhile, in Indonesia, UGM is accomplished in the first position.
"This is a satisfactory result in the middle of a pandemic situation, where students have to undergo remote learning," said UGM Director of Information Systems and Resources (DSSDI), Widyawan, Ph.D., Tuesday (11/8).
4ICU is a global university ranking agency that measures digital presence and popularity based on the amount of web traffic, content trustworthiness, and web links reputation.
He conveyed that the ranking was an appreciation from the international rating agency for UGM's effort in utilizing information technology in the fields of education, teaching, and research.
"The IT role is increasingly important, this ranking shows international recognition of digital enactment at UGM," he explained.
During the Covid-19 pandemic, UGM made more beneficial information technology values in undertaking lectures, community services, and other activities. Since last March, UGM has implemented remote learning classes, which are also still applied to enter the odd semester of the 2020/2021 Academic Year.
However, the remote learning system has not been something new in UGM. Before the Covid-19 outbreak, UGM has already had online learning system facilities through elok.ugm.ac.id, elisa.ugm.ac.id and simaster.ugm.ac.id. for academic administration.
Besides, each faculty and vocational school at UGM also has a task force responsible for supporting the development of the remote learning process.
Widyawan revealed that this achievement in the form of recognition through the ranking results achieved by the support of various developments. Therefore, UGM strives to keep improving in terms of information technology infrastructure and the quality of digital content.
"Some of the contributing factors are the IT infrastructure at UGM itself, the quality of digital content, and the visitors' trust for accessing and referencing our content," Widyawan said.
Author: Gloria
Translator: Natasa A