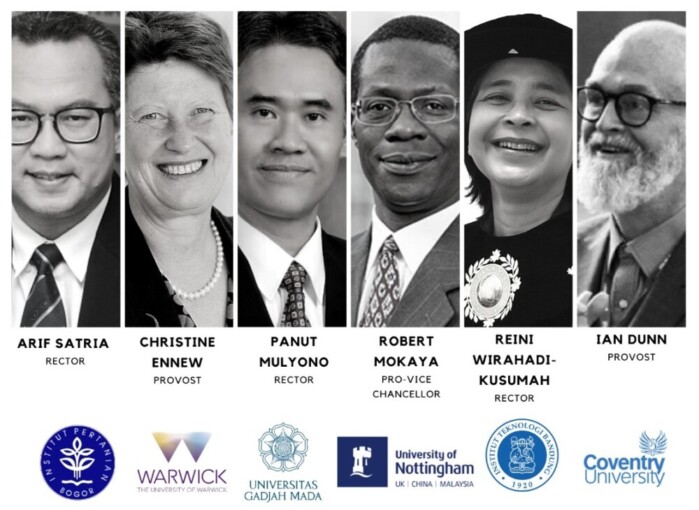 Universitas Gadjah Mada got the first position in the 2020 National Student Affairs cluster released by the Ministry of Education and Culture (Kemendikbud) on Thursday (27/8).
"This year, UGM for an encore won the first rank in the national level clustering of student affairs in the category of PT Non-Vocational Education with a score of 75.29," said UGM Director of Student Affairs, Dr. R. Suharyadi, M.Sc., on Friday (28/8).
UGM has always been the best national university in managing student affairs since the National Student Ranking System (SIMKATMAWA) launched in 2017. This result indicates that UGM has won first place in the management of the best national level student affairs for four consecutive years.
"So grateful and proud of this achievement," he said.
This result is an achievement for all UGM students in various activities, such as the student competition community, UKM, and other student organizations. Additionally, this achievement is also involved in supervisory lecturers' role and support from university and faculty leaders.
"Hopefully, in the future, students remain active and creative in their achievements in all fields. We should not have become complacent because maintaining achievement is always more challenging than achieving it," he explained.
Head of Sub Directorate of Student Creativity at Ditmawa UGM, who is also a reviewer for the National SIMKATMAWA, Dr. Suherman, added that several parameters are considered in scoring SIMKATMAWA. Some of them are institutional aspects, aspects of non-competition activities such as community service, entrepreneurship, recognition, etc. Then, there are aspects of competitions from both non-Belmawa and Belmawa itself.
Author: Ika
Translator: Natasa A