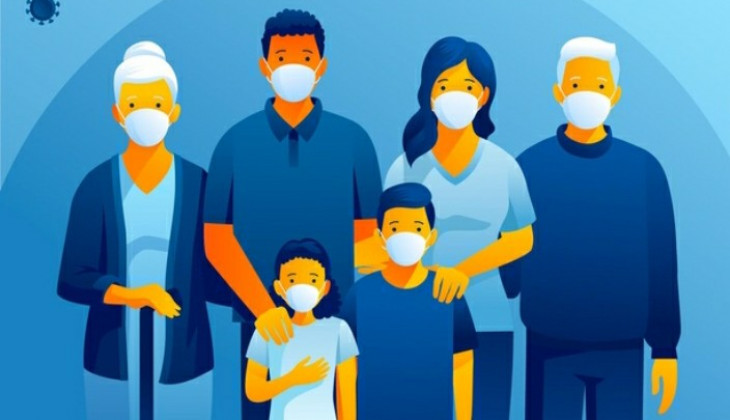 Recently, there is an increased number of threats to Covid-19 transmission from family clusters. The emergence of this cluster reveals that Covid-19 has entered the smallest unit in society.
UGM epidemiologist Bayu Satria Wiratama, S.Ked., MPH., revealed a family cluster that happens when a family member is infected with Covid-19 from outside the home and unconsciously spreads it to other family members. One of the logic for increasing the number of COVID transmission in family clusters is the absence of population mobility restrictions. Besides, people also have a lot of mobility both inside and outside the area; it will boost people's risk of being exposed to Covid-19.
"The number of OTGs is also rising, and we do not even know the exact number. Then, those who do mobility won't carry out independent isolation for 14 days if it is not required," he explained on Thursday (10/9).
Bayu said that currently, many people are still not disciplined in implementing health protocols such as wearing masks, maintaining distance, duration, and maintaining cleanliness. This condition is worsened by the deficiency of restrictions on activities at the district level.
Furthermore, Bayu conveyed that the free community activities caused the family cluster even more massive. For example, community gathering activities such as arisan, visiting neighbors' houses, community meetings, etc.
Besides, allowing children to play together in a residential environment without supervision and paying less attention to health protocols. Then, going on vacation or traveling in a crowd can unconsciously transmit the virus on returning home.
"When we are doing activities and being ignorant of health protocols, it will highly increase the risk of spreading Covid-19. Meanwhile, if residents are careful about masks, keep their distance, wash their hands, can lessen the risk of being exposed and transmitting Covid-19," he explained.
Therefore, Bayu repeatedly emphasized the importance of implementing health protocols in everyday life. Hence, hopefully, it will break the chain of Covid-19 transmission.
"We should have disciplined in implementing health protocols disciplinary, anywhere, and with anyone," he said.
Author: Ika
Translator: Natasa A