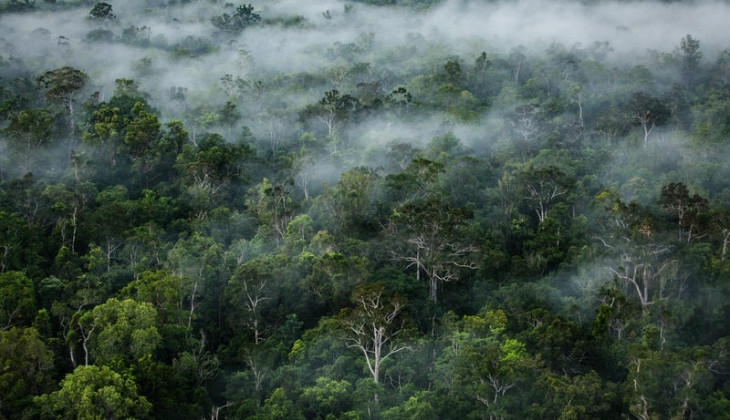 Dr. Budiadi, as the Dean of the Faculty of Forestry, said that there is a minimal number in the development of national food production, especially in the forestry sector's carrying capacity. Whereas, the potential for food sources from forests is very diverse, especially since the forest area currently holds 60 percent of Indonesia's entire land area. "Not only the staple food source occurred but also other types of food from forests. I assume this should be handled jointly between the government, private sector, and the community," Budiadi said in a webinar entitled Forestry Sector Support for National Food Sovereignty on Thursday (10/9).
According to Budiadi, the development of food plant sources in forest land areas can be implemented outside Java. According to him, outside Java, there is quite an extensive owned forest area and it is fertile and has not been appropriately handled. "There is no significant food production in the Java forests under Perhutani because of limited time. Rice can only be planted simultaneously in accordance with the forest planting period. The time is still constrained," he added.
Director-General of Forestry Planning and Environmental Management, Ministry of Environment and Forestry, Republic of Indonesia, Prof. Sigit Hardwinarto, said that the forest area is currently around 63 percent that occupies the land area. The forest area is managed for conservation forest, protection forest, limited production forest, and permanent production forest. Nevertheless, current forest control is required to be able to sustain the existence of forests proportionally. "They should have supported the concept of sustainable development," he said.
Head of the Food Security Agency of the Ministry of Agriculture, Dr. Ir. Agung Hendriadi, M. Eng, agreed that the forests should have been managed to support national food production. According to data from the Ministry of Agriculture, 76 districts are categorized for having vulnerable food supplies in 2019. Meanwhile, the government's target through evaluation and intervention activities is expected to decrease only 10 percent of the number of districts with food instability in 2024. "Generally, areas with potential for food instability are areas around forests," he said.
Some of the government's efforts include expanding new planting areas, diversifying local food, and developing modern agriculture. "Another important point is strengthening our food reserves," Agung explained.
Professor of the UGM Faculty of Forestry, Prof. Dr. Moch. Naim said the management of forest areas as a food source is crucial due to the increasing population, limited land availability, inactive Forest Management Units (KPH), and many degraded lands.
One of the efforts that have been attempted is to increase productivity in the forestry sector. This condition is due to Indonesia's comparative advantage in forest management due to climate, supportive land, human resources, and forestry technology quality. "Productivity is the key to realizing forest sustainability and, at the same time, the security of food sovereignty," he said.
He mentioned that the Faculty of Forestry UGM had been developing several technologies, including developing silvicultural technology, agroforestry techniques, forest management techniques, and the Integrated Forest Farming System.
Author: Gusti Grehenson
Translator: Natasa A