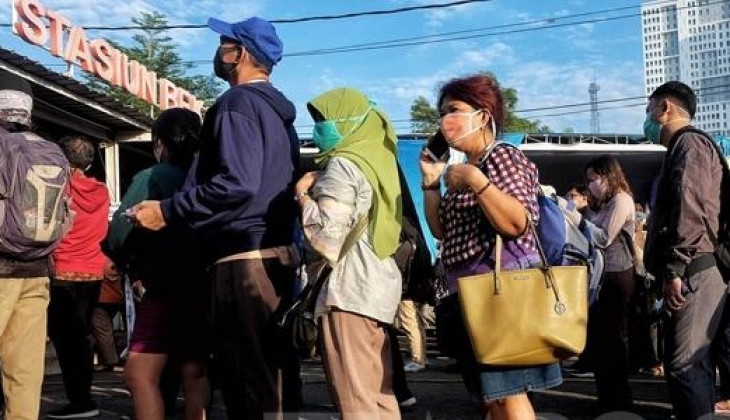 The Indonesian Doctors Association (IDI) said Indonesia would become the center of Covid-19 in the world if the positive cases remained to increase, and there would not be better handling than today. Dr. Riris Andono Ahmad, MPH, Ph.D., as the UGM epidemiologist, confirmed this IDI statement. According to him, Indonesia will become the ground zero of Covid-19 if there is no better handling in facing Covid-19. Nevertheless, the epicenter of Covid-19 means the country with the largest transmission instead of as a center of Covid-19 transmission.
"If the epicenter is the term for the country with the largest transmission of the Covdi-19 case, indeed it is possible. However, if the epicenter term used as the center place of transmission would not appropriate, because the transmission has already occurred everywhere in almost all countries of the world," Doni explained on Tuesday (22/9).
The Director of the Center for Tropical Medicine FKKMK UGM maintained that the government should promptly take immediate steps to stop or limit people's mobility so that Indonesia would not become the country with the largest Covid-19 transmission. This limitation of people's mobility is vital because people's movement is the main factor as the central of Covid-19's spreads. Hopefully, with this mobility limitation, it can reduce transmission so that it does not spread all over the country.
"People's mobility must be stopped immediately of the cases will remain to increase," he said.
He also mentioned that if the situation is under control, the government may slacken the social mobility restrictions. However, if there is a further spread of Covid-19 found, social mobility will be promptly restricted again.
"There are times to squeeze social distancing, and there are times to slacken social distancing," he explained.
Doni, as he is called, said that to break the chain of Covid-19 transmission, the government has pleaded the public to implement health protocols. Still, the community has not been obedient to the policies made by the government. Therefore, he again asked the government to be bold in implementing policies, especially implementing the health protocol in the field to prevent Covid-19, so that people might consistently adhere to it.
Author: Ika
Photo: tempo.co
Translator: Natasa A