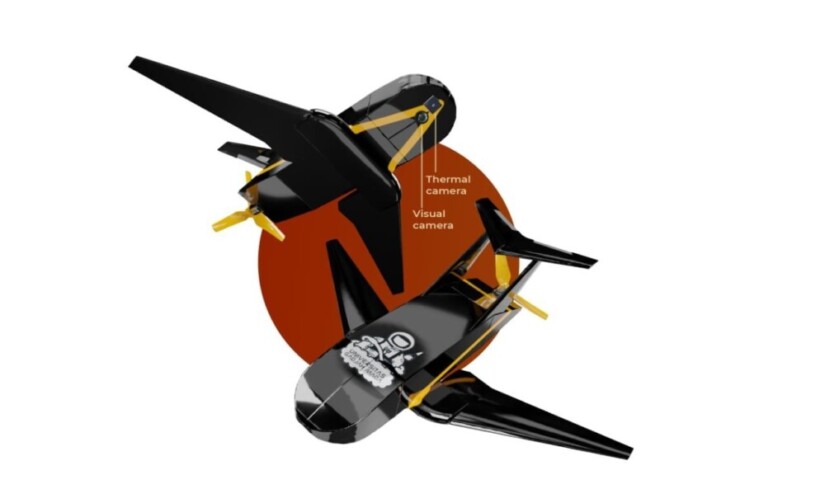 Ugrasena Gadjah Mada Aerospace Team (GMAT) achieved a gold medal from the 2020 Indonesia International Invention Festival (I3F) organized by the Indonesian Aku Association (AKIA).
In the competition, the Urgasena team consisting of five UGM Engineering Faculty students, namely Dixen Lee, Rafly Rayyaan, Jalu Akbar W, Kansha Eriella S, and Tiara Citra P also triumphantly won the Indonesia International Invention Festival Grand Award. More than 50 strong teams from Indonesia, Malaysia, and Taiwan attended the online competition on September 16-19, 2020.
"I am so proud of making UGM and Indonesia proud. Hopefully, our innovations can inspire the Indonesian to remain to innovate in presenting solutions to the nation's problems," said Tiara on Wednesday (23/9).
Tiara conveyed this statement in the competition. She and her team intended an innovative RC airplane design idea as an alternative in hotspot detection and missing person searches. The aircraft, called Audalane, which stands for Automatic Foldable Plane, has several advantages. One of them is a compact and portable design in an aircraft wing that can be folded.
"Another advantage is that we use image processing in a fire detection system using a thermal camera," she explained.
Audalane is designed using ABS and polyfoam as the external framework. At the same time, the inner frame uses a carbon tube. The plane is 45 cm wide, 31 cm long, and 10 cm high. While the maximum takeoff weight of 800 grams. This innovative design is equipped with a 1600 mAh battery that can fly in approximately 15.5 minutes and a radius of 500 meters.
"This audit is also able to detect an oddity temperature from the thermal camera," she explained.
Author: Ika
Translator: Natasa A