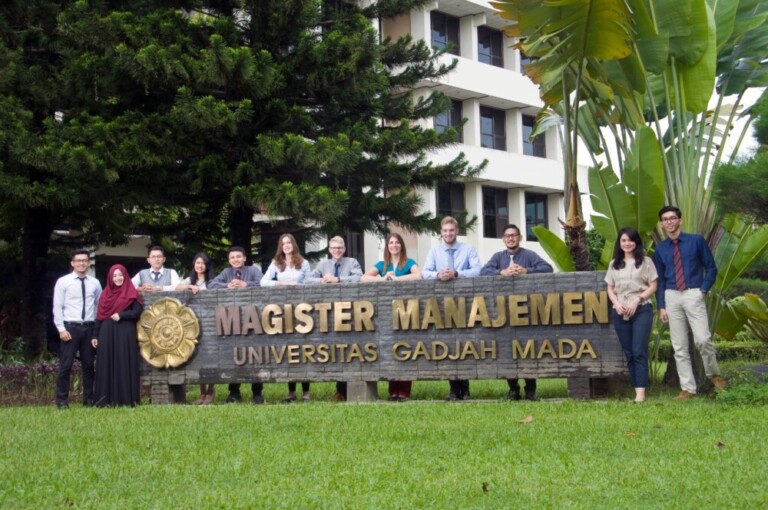 UGM Master of Management (MM) Program is the first and only business school in Indonesia that successfully enrolled in the Global MBA World Rank program in 2021. In this ranking program, UGM is joined with MBA programs from the world's best universities, as reported by world ranking institute Quacquarelli Symonds (QS), which just published Global MBA Rankings 2021 on 23 September 2020. Every year QS ranks only about 250 MBA programs in the world, which are regarded as prestigious. To be ranked, the MBA program must be certified by prestigious accreditation bodies, AACSB International. In this case, MM UGM has been accredited by AACSB since 2014. This accreditation is very hard to come by. As an illustration of a total of more than 15,000 business schools in the world, only 1,633 are members of the AACSB. From these numbers, there were only 876 business schools accredited by the AACSB.
This time is the first year that the MM UGM program has participated in the rankings and has immediately penetrated the QS Global MBA Rank with reaching 201+ rankings. An achievement that is valid to be proud of because this ranking program is very competitive and prestigious. Assessment is based on five aspects: employability (40%), return on investment (20%), thought leadership (15%), entrepreneurship & alumni outcomes (15%), and class & faculty diversity (10%).
One of the advantages that MM UGM has is in the aspects of entrepreneurship & alumni outcomes. MM UGM is ranked 75th in the world in this category. Another strength is in the field of thought leadership, which is ranked 178th in the world. This achievement is in line with the vision and mission of MM UGM to educate future leaders who are not only superior in science but also integrity and creativity. "Our vision is to become a business school that not only exceeds in academics but also encourages ethical and sustainable business practices. The results of this ranking are proof of real work to achieve that vision," said Prof. Eduardus Tandelilin as one of the Board of Directors of MM UGM on Thursday (24/9).
Responding to this ranking results, Prof. Panut Mulyono, as UGM Chancellor, highly appreciates MM UGM staff's performance, alumni and work partners, MM Yogyakarta, and MM Jakarta, who have worked collectively and worked hard to be able to shine at the global level. The Chancellor also said that "This is an extraordinary achievement, and it might give motivation to other study programs to be more successful in competing globally."
Author: Ika
Translator: Natasa A