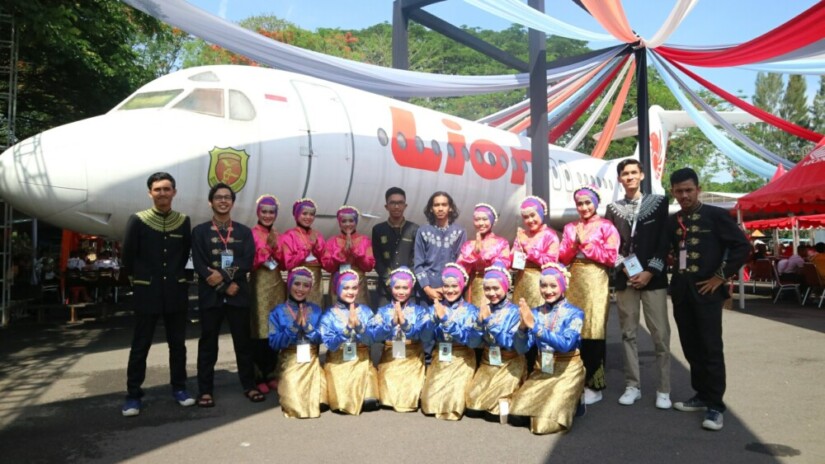 The Aceh Arts Studio (SAKA) of Universitas Gadjah Mada has lived up Indonesia's name for an encore. This time, SAKA successfully achieved the award on online world traditional dance event or the 2020 World Championship of Folklore World Folk held by the European Association of Folklore Festivals on 15-24 September. In this international level event, SAKA UGM won the third-place title and laureate one and successfully managed to exceed 86 groups of participants from various countries, such as Malaysia, Bulgaria, Russia, India, Croatia, Romania, China, Poland, Ukraine, Iran, Tanzania, Albania, Estonia, and various other countries.
One of UGM SAKA members, Indah Permata, said that the SAKA team performed the dance online played along with the Rapai sound, a typical Acehnese percussion instrument, with beautiful poetry the jury amazed. "Although it is presented online as a challenge in itself, we still can present a dance that is harmonious, compact, and must be unique from participants," she said on Friday (25/9).
She also said the UGM team performed the Ratoeh Jaroe dance, one of the arts from the Aceh region. This dance signifies Acehnese values that have a sense of cohesiveness, religion, and work together in their daily lives. "We are very grateful to still perform and promote Indonesian dances to the international scene despite the COVID-19 pandemic," she said.
Indah hopes that this achievement will further motivate the UGM SAKA team to gain more achievements and inspire the younger generation to embrace and preserve Indonesian culture.
As is well known, in some previous competitions, UGM art studios have often obtained several achievements at the international level, for instance, the First Place Grand Prix Winner at the XXII International Art Festival Prague Star 2015 in Prague, Czech Republic, the Pride of Asia Award at the 11th Surin International Folklore Festival 2016 at Surin, Thailand. There are also some other achievements, such as the Absolute Winner award at the 2017 Folklore World Cup in Jesolo, Italy, and the Grand Prix Winner at the 11th International Competition Folklore, Dance, and Music "Les Etoiles de Paris" 2018 in Paris, France.
Author: Gusti Grehenson
Translator: Natasa A