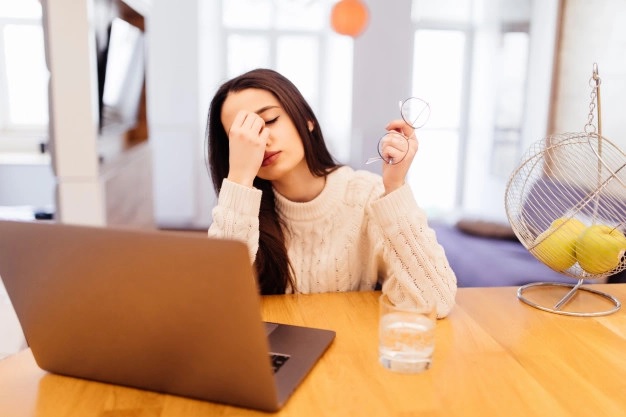 The Covid-19 pandemic caused the appearance of an online learning activities policy. This condition made people spend more time in front of screens such as computers, laptops, or gadgets. Staring too much time in front of the screen can cause the eyes to get tired, dry, and even irritated easily.
Accordingly, how do you preserve eye health care in the middle of online learning activity? dr. Tri Winarti, Sp.M., as UGM Academic Hospital (RSA) ophthalmologist, shared some tips to maintain eye health during an online learning activity. One of them is by implementing the 20-20-20 method.
Tri Winarti explained this method is in the form of every 20 minutes glancing away from the computer screen by looking at objects 20 feet (6 meters) away for 20 seconds. This way aims to reduce eye tension from staring at the screen.
"So, every 20 minutes when you were looking at the screen, it is recommended for you to shift your eyes to see objects as far as 20 feet for 20 seconds for eye relaxation. You can make a remainder like a note stuck on a computer or an alarm, so you don't forget to implement it," she explained in the webinar entitled Maintaining Eyes Health Care during Online Classes on Tuesday (20/10).
Besides, people can adjust the screen's brightness level as another way of maintaining eye health care. Tri Winanti added that the screen's brightness should be adapted properly, neither over bright nor over dark.
"The lighting should not be too bright or too dim. You can adjust the screen brightness in order to make it more comfortable to be used, for example, at the 50 percent level," Tri Winanti explained.
Besides adjusting the brightness level on the screen, people can make adjustments to the room. You have to ensure the room has good lighting. Then, adjust the fan speed on the air conditioner or the fan. Please do not set it too strong and avoid the wind blowing towards the face, which can dry out your eyes.
Author: Ika
Photo: Illustration
Translator: Natasa A