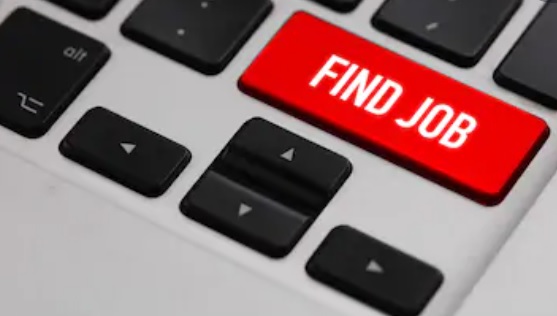 In the middle of the pandemic situation, the countries' economy confronted an uncertain condition, even a decrease. This result brought impact to job opportunities becomes more difficult to earn. Accordingly, this condition is a new challenge for job seekers in obtaining job opportunities during a pandemic.
Director of PT. Yoda Karya, a state-owned company involved in engineering and management consulting services, Ir. Delta Hatmantari S. shared several tips for job seekers on winning job opportunities amid the pandemic. One of them is comprehending whether the pandemic affected the industrial condition and how they made to survive throughout some several efforts amid uncertain conditions.
Next, improve the design of the curriculum vitae (CV). First, you can start making a portfolio that understandable, highlighting experiences relevant to the position to be applied for, highlighting your skills, especially for the limited skills that not everyone could have, and do not forget to improve the CV design and quality be more attractive.
Obtaining job opportunities during a pandemic can also be performed by improving skills both self-taught and obtained through online lectures, industrial training, and courses. Then, build a network broader.
"Apart from that, be a selective job seeker, not picky," he explained on Thursday (22/10) in the webinar on Getting Job Opportunities in the Middle of a Pandemic held by UGM and KAGAMA. The webinar invited some UGM alumni to share experiences in the world of work.
Delta added that opportunities and positions would emerge with experience and achievements. Salary negotiations will also be easier when work experience is sufficient.
Meanwhile, Aliuyanto, S.E. as a culinary businessman, shared his experiences when running a business. He said that starting a business sector requires much major capital. The first capital is a fund adjusted to the type and size of the business being occupied.
"Then, there is also skill as the other main asset. It is better if we are committed to the field that we have learned or mastered so that it is easy to run a business later," he said.
The next asset is managerial ability. This management capability is essential for managing finances, products, marketing, and business operations.
"Fairly important is the background before opening a business and the ability to negotiate," he added.
On that occasion, Anwar Sanusi, Ph.D. as the Secretary-General of the Ministry of Manpower, delivered a portrait of Indonesian employment. Based on the BPS data for 2020, it is known that the total workforce in February 2020 was 137.91 million people, with a work participation rate of 69.17 percent. Meanwhile, the number of open unemployed was 6.88 million people, with an open unemployment rate of 4.99 percent.
"In terms of education level, if the education gets higher, the potential for unemployment will also get larger," he explained.
In his remarks, this condition is also supported by the fact that the current Indonesian workforce is still dominated by people with low educational backgrounds, such as elementary and junior high school graduates. Meanwhile, SMA / SMK, D3, and undergraduate graduates have not been effectively employed in the world of work.
"Since this is a big challenge, one thing to encourage as well as to help them is by having additional skills, for example, honing skills to master in animation, computers, IT, languages, and others," he explained.
Author: Ika
Photo: Shutterstock.com
Translator: Natasa A