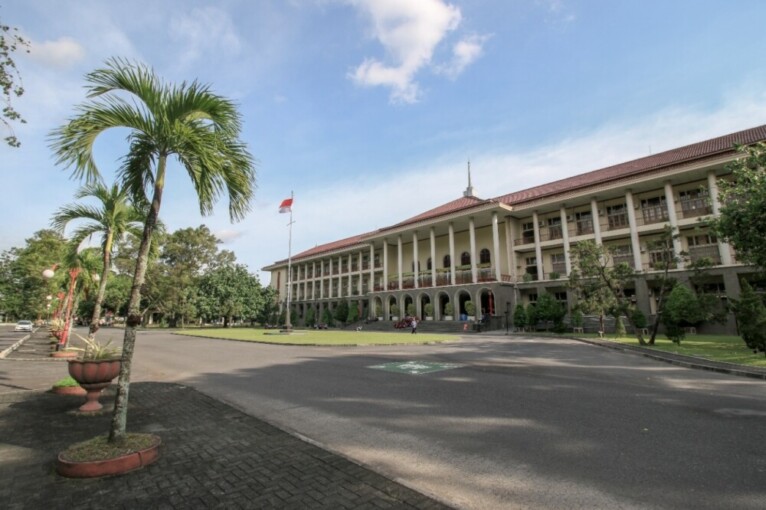 UGM Chancellor-Secretary, Drs. Gugup Kismono, M.B.A., Ph.D., maintained that UGM has sufficient isolation facilities and shelters to provide accommodation and handle UGM members who are exposed to Covid-19.
He revealed that some UGM academicians infected with Covid-19 are currently being treated and isolated in the facilities provided until the follow-up swab results show negative results.
"Some academicians infected with Covid-19 are currently being isolated and will also conduct the re-swab test. On the other hand, some staffs have also recovered," he said on Friday (4/12).
Gugup also confirmed the untruth of the circulating news regarding the information stating that the independent UGM's isolation facilities are full.
Some UGM members exposed to Covid-19 are currently using the isolation rooms. However, there were only a few people stay in the isolation rooms. In other words, isolation rooms are still available.
He revealed that UGM has eight dormitory units with a capacity of 2,617 beds. From the total, only 1 dormitory, namely Darmaputra, is used for self-isolation for UGM internals. There were only 43 rooms or 86 beds used.
"At present, people only fill 20 rooms or 20 beds. So, it is untrue that UGM dormitories are nearly full for independent isolation," said Gugup.
Dr. dr. Rustamadji, M.Kes., as the head of UGM Covid-19 Task Force, confirmed that the information circulating was not an official statement from the UGM Covid-19 Task Force.
"Until this moment, isolation facilities and halfway houses are still adequate to accommodate the needs of the independent academician's isolation," he said.
UGM is now still implementing policies to restrict campus activities, including in the learning process that involves students.
Access-in and out of the campus must be based on carefully paying attention to health protocols and developments in the situation.
He also explained that the learning process is still in an online implementation. However, some offline activities are still allowed with the permit application mechanism and by completing several protocols and adjustments to campus facilities to assure that all UGM academicians can keep their distance as they carry out some campus activities.
"We, indeed, allow some offline activities only for the fulfillment of studies and the achievement of competencies in particular knowledge fields," he explained.
Rustamadji continued that, at present, all university officers are in good health. He revealed that in UGM, the situation of the Covid-19 infection case is still pretty under control. The tracing and testing considerably support this condition. There is also a treatment process carried out in order to break the chain of Covid-19 transmission.
"UGM also currently carries out system evaluations and improvements. For instance, in connection to the detection, reporting and handling system for suspected Covid-19 cases," he added.
He also encouraged all parties to rigorously comply with health protocols, both on campus and in the neighborhood.
Author: Gloria
Translator: Natasa A