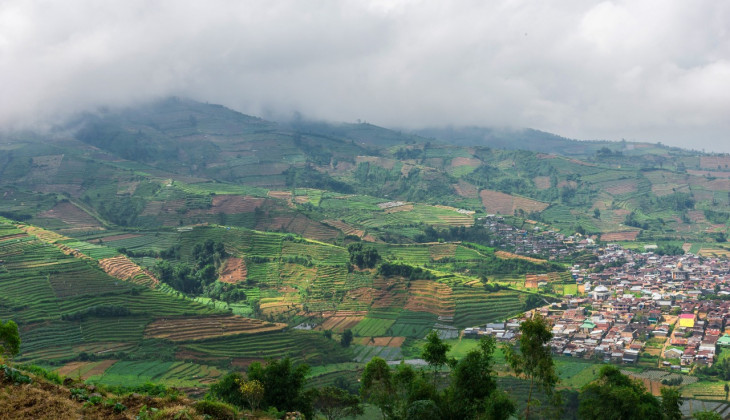 The Tourism Studies of UGM Postgraduate Program organized the 6th National Tourism Series Seminar on Tuesday (12/1). This seminar particularly discussed the need for social capital in tourism development.
"Capital consists of the same values and goals that are going to be achieved. Therefore, the elements of trust, channels, and norms become so prominent in the formation of social capital," said Dr. Bakri, MM, as the speaker in the seminar and the alumni of UGM Doctoral Tourism Studies Program as well.
The tourism sector is unique because there is a collaboration with all societal levels within the sector, which socially accommodates moving space for its development. It is almost impossible for tourism to develop without active participation from the community in planning destinations, strengthening security, serving tourists, and managing promotions.
Bakri himself has contributed aid and research in the Dieng Tourism Village, Central Java. Using these parameters, he analyzed the social capital in the Dieng tourist village. He concluded that they had succeeded in developing a Tourism Village since 2009 because of the community's trust and mandate.
He also explained that the community had successfully transformed the natural and cultural potential into tourism products, such as tour packages, 120 homestays, special foods, and the Dieng Cultural Festival.
"Surprisingly, even people who manage homestay can earn up to 4.3 million rupiahs supported by the substantial increase in the number of tourist visits from 2011 to 2016," he added.
As the discussant, Prof. Heddy Shri Ahimsaputra added that besides social capital, cultural and economic capital aspects are also necessary for developing tourism. These three aspects must exist and be on an even keel.
"Still, there are frequently imbalances in several destinations, and the two are somehow not compatible, for instance, the condition where the social capital is relatively high, but it has low economic capital," he said.
Heddy also emphasized the role of external agents in developing Dieng tourism, which was also formed from the enhancement and expansion of the network by creating Desa Wisata.
This seminar also presented one of the Dieng tourism village driving forces, namely Alif, as a Pokdarwis Dieng Pandawa member. He said that even though the Dieng community indeed has its social capital, the government and academicians' support, especially UGM support, is very valuable.
In the middle of the Covid-19 pandemic condition, visitors' frequency at Dieng tourist village is still considered high, although there is also a relatively low frequency of visitors on particular days.
"For the community, they take advantage of the days where the number of visitors is low to rest and evaluate by making the necessary adjustments. It implies that both conditions, whether Dieng has crowded visitors or not, still, the community needs to take the lessons from every condition," he explained.
Author: Gloria
Translator: Natasa A