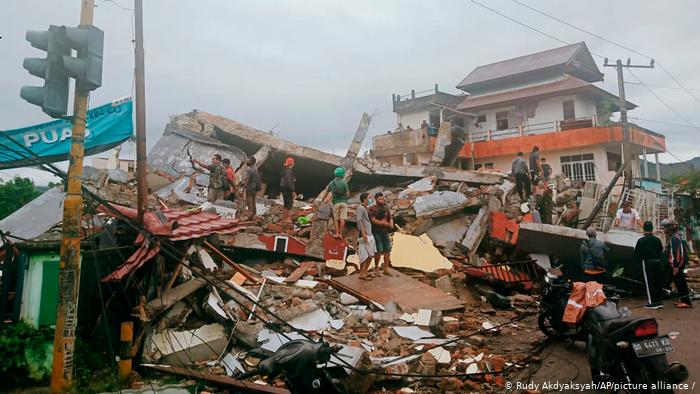 Disaster Response Unit (DERU) UGM and Kagama (alumni association) Disaster Task Force provided logistic assistance to handle floods in South Kalimantan, earthquakes in West Sulawesi, and landslides in West Java. It was handed over through the respective local governments. "As the pandemic is still here, we comply with health and safety protocols. We support logistics for them," said Agus Ramli, head of the Kagama Task Force, in the recent episode of UGM Update entitled DERU UGM's Contribution on Disaster Management, Tuesday (2/1).
According to Agus Ramli, Kagama central board has formed a temporary task force team to assist with disaster management in these three regions. UGM and his team did not send volunteers to the disaster sites to comply with health protocols due to the ongoing pandemic. "We team up with Kagama Care and DERU. Due to the pandemic, we do not send personnel like the previous Lombok, Palu, and Lampung disasters. Usually, we do, and set up an emergency operation center there for months," he said.
Secretary of the Directorate of Community Service UGM, Dr. Rachmawan Budiarto, said DERU UGM was a university-level unit to facilitate and coordinate all matters regarding disaster management and response in Indonesia. DERU still assisted local governments in disaster areas, although it did not participate in volunteer sending. "DERU will continue to facilitate and strengthen networks with KAGAMA and external partners in disaster management," he said.
Author: Gusti Grehenson