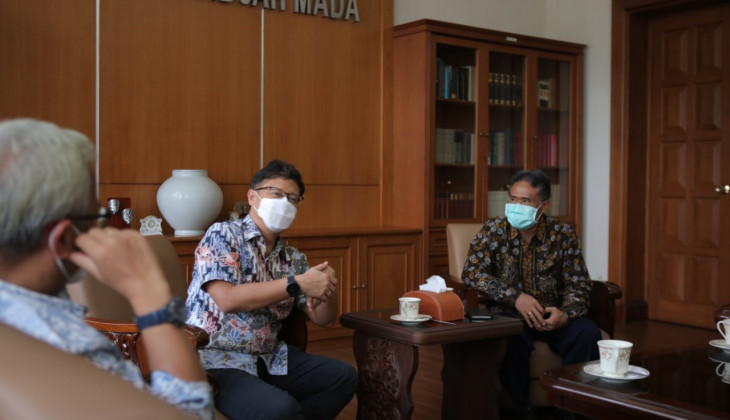 The Indonesian Ministry of Health, in his discussion with the UGM Chancellor and some chairmen on Sunday (21/2), talked about the collaboration between universities that are capable of making innovative research and discoveries to help the community in handling Covid-19.
"We also collaborate with UNDIP and others," said Budi.
In his remarks, he also discussed other crucial things related to Covid-19, such as vaccination, on-going research, and further developments in the future, with a representative from the Dean of the UGM Faculty of Medicine, Public Health and Nursing, Prof. dr. Ova Emilia, M.Med.Ed., PhD., SpOG (K), and Prof. dr. Laksono Trisnantoro, MSc, Ph.D.
Many lessons learned from this pandemic that is highly influential and precarious to several sectors within the community. Hence, a state should have a strong and persistent national defense. One of which is through the improvement of research facilities with clear drafting of the outlay scheme. He supported that one of these things that were considered important to be improved is disease surveillance capacity.
In line with Budi's statement, Prof. Ir. Panut Mulyono, M.Eng., D.Eng., IPU, ASEAN Eng., as UGM Chancellor, also planned to support government efforts in handling Covid-19 to vaccination. He had outlined some facilities in UGM to organize vaccination programs that are in accordance with the government's regulation.
"We are open and ready to serve you," the Chancellor stated.
Author: Gloria
Photo: Vino
Translator: Natasa A