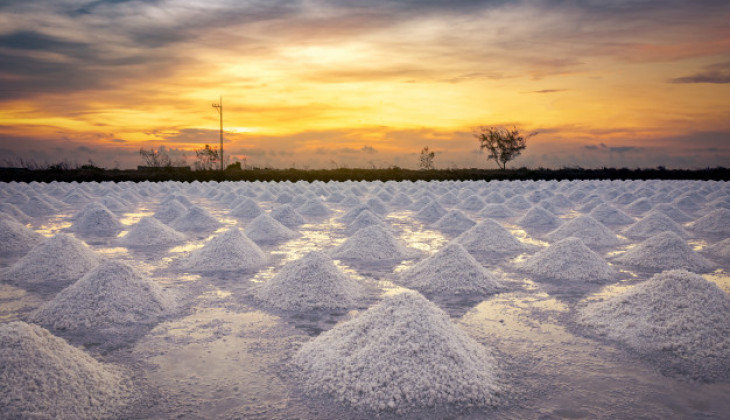 The high demand that continues to increase on some local institutions has led the government to cut shortcuts through import. To proceed with this effort, as quoted by Antara on Sunday (14/3), Minister of Marine Affairs and Fisheries, Sakti Wahyu Trenggono, said that the government still awaited confirmation from the local institutions regarding the supply of the salt needs. This is because Indonesia is not self-sufficient in national production.
However, this effort seems to show that the government does not yet have a clear plan for developing the national salt industry. "The government seems to show that they do not yet have a clear plan for national salt industry development in which it should contain a comprehensive strategy and roadmap," Puthut Indroyono said as a researcher of Center for Public Economic Studies (Pustek) UGM, on Monday (15/3).
"Policies tend to be short-term reactive and unconstructive," he said. He criticized the government for always having an import policy for every solution regarding its needs. In this case of the salt needs, governments are not concerned with medium and long-term national salt industry development strategy. "Every time the government opens salt imports, it always results without certain answers that next year they won't implement the policy again," he said.
He continued that the government should have had valid data on the country's salt needs and concern for salt farmers' welfare. The number of salt needs every year should have predicted tonnage, so instead of importing from abroad, the government should focus on the self-production from local salt farmers. "If the government implements this solution for years ahead, Swasembada Pangan could be likely accomplished," he explained.
Otherwise, if the government has not had a clear plan for the national development of the salt industry, the problem of salt import will always be repeated next year and so on.
He also argued that today, in the middle of the Covid-19 pandemic, it impacts constraints in the process of shipping import-export products. The government can take advantage of this momentum to increase national salt production more comprehensively and measurably and involve salt producer farmers. Besides, the government also needs to improve the salt trading system that favors salt farmers and local industries. "So far, I haven't seen any government policy in terms of salt industrialization. The government has not had clear data of salt needs and demands between institutions. If they still have problems with the data itself and lack of understanding, how could this problem be led to the strategy and development of salt production in the future," he concluded.
Author: Gusti Grehenson
Photo: Freepik
Translator: Natasa