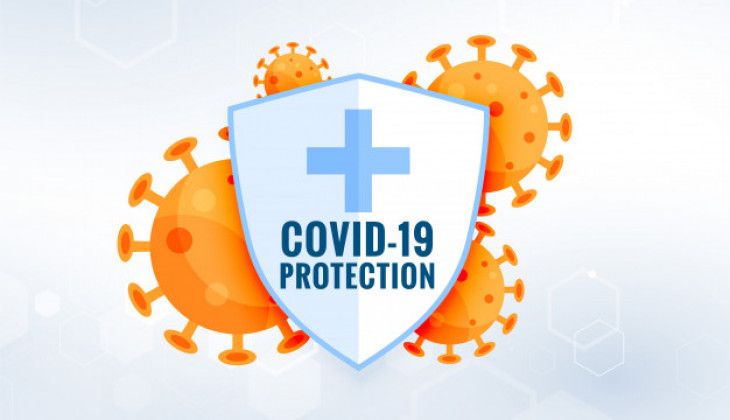 Covid has had a tremendous effect around the world. The number of dead people has reached up to millions. This condition made researchers and scientists initiated to find Covid-19 antiviral. A professor from the UGM Faculty of Pharmacy, Prof. Dr. Apt. Djoko Wahyono, SU., revealed that there had been no effective specific antiviral proposed for Covid-19 until now. Most of the drugs used for clinical trials for Covid-19 are repurposing drugs. Those are drugs that were once released with Emergency Use Authorization (EUA) for Covid-19 therapy, considering there have been no drugs purely dedicated for Covid-19. The products used for repurposing drugs including chloroquine/hydroxychloroquine, lopinavir/ritonavir, ribavirin, oseltamivir, umifenovir, remdesivir, and favipiravir (avigan).
"More than 600 clinical trials around the world are using drug repurposing," he explained in the full-time webinar entitled "Molecular Detection of Viruses and Development and Clinical Trials of Antiviral Drugs In Stopping Covid-19 Transmission" on Tuesday (6/4). He also added no antiviral drug of Covid-19 issued by The National Agency of Drug and Food Control or BPOM up to the present.
"The advantage of using repurposing drugs is to expedite the discovery of the Covid-19 drug to be proceeded to clinical trial in the third phase considering the drug security has been discovered," he said.
He also added that the clinical trial was considered important because it tests its function in humans. This phase should be under good clinical practice to guarantee the data and results must be accurate. Besides, the guarantee of integrity rights and the confidentiality of clinical trial subjects must be provided.
On the other hand, Pharmacist Chemist, UGM Faculty of Pharmacy, Prof. Dr. Apt. Kuswandi, SU., M.Phil, revealed the plant's potential as a source to develop synthetic antiviral drugs. In fact, Indonesia is the second country with the biggest Biodiversity after Brazil.
"Indonesia has abundant natural resources. There are 940 species of medicinal plants in our forests," he explained.
Kuswandi admitted that Indonesia still imported the raw materials for Covid-19 drugs from abroad. In fact, it has abundant species of medicinal plants and is the potential to develop on its own. Another Pharmacist Chemist expert in the Faculty of Pharmacy, Prof. Dr. Apt., Sismindari, SU., explained SARS Cov 2 molecular detection development. She revealed two steps in identifying specific virus molecules or those in the host due to infection. First is using protein levels such as antibody test and antigen. Those are designed to detect SARS Cov 2 protein produced by the virus replicated within the infected body. Secondly, detection at nucleic acid levels of both RNA and DNA.
Additionally, there was also UGM Epidemiologist, dr. Riris Andono Ahmad, MD., MPH., Ph.D. He said that Covid transmission continued to happen because the community has no immunity. Furthermore, people's mobility is increasing. However, today, the government appeals to the public to keep implementing health protocols (3M, 3T, PSBB) and vaccination. He added that the vaccination was very potential to reduce Covid-19 transmission.
"Nonetheless, it does not mean vaccines can totally overcome the pandemic. It only has higher effectiveness to reduce new cases, pain, and the number of deaths," he concluded.
Author: Ika
Photo: Illustration