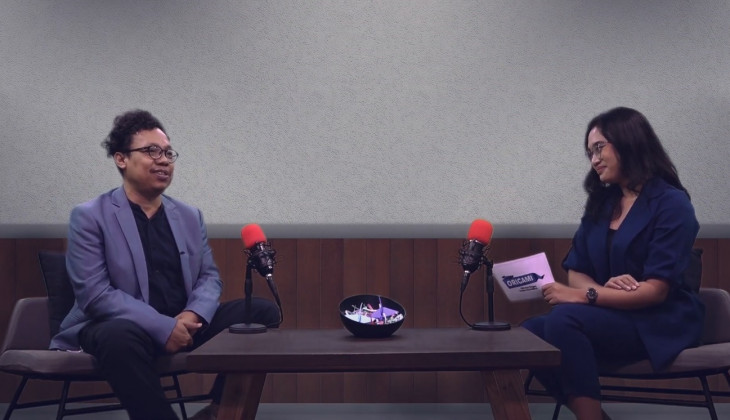 The term "homecasting" may sound a little bit foreign to most of us. But, without us realizing it, the practice of homecasting has been here for quite some time and may challenge the existence of traditional television. UGM Communication Studies lecturer, Budi Irawanto, explained that, unlike conventional broadcasting that took place in a studio, homecasting was carried out at home and used online video platforms such as YouTube to distribute or share the content. People could choose whether to broadcast it live (live streaming) or record it first and later upload it.
"Youtube is indeed interesting. Many TV hosts now have their own YouTube channels and actively broadcast their videos on YouTube," said Budi in the Communication Studies' very own podcast called Origami, Saturday (1/5).
Prior to the homecasting phenomenon, narrowcasting or community TV broadcasting once haunted the future of television. Yet, as it evolves, homecasting is now cited as the biggest threat to TV media so far. Although television remains the most accessed by the public until now, there is no guarantee it is irreplaceable and can survive in the coming years.
According to Budi, homecasting has several advantages. First, it costs a lot cheaper than TV production. Homecasting requires only small crews, namely for video editing, sound, and camera. It also has an element of flexibility in terms of places where the YouTubers want to shoot their video. Anywhere can be their studio, for instance, the pool, garden, or dining table. The guests usually are also friends of the YouTubers themselves.
"Studio production needs many crews, such as lighting, and so on. (Hence it is more expensive)," added Budi.
He also said that homecasting content usually was close to the audience. TV broadcasters had similar programs such as reality show and the likes, but homecasting provided a higher level of intimacy.
"We are aware that TV stations are now trying to make use of YouTube too. Some of their programs are live-streamed and uploaded on YouTube. But the format is still different. Homecasting feels more intimate and close as the hosts can greet their followers and subscribers," said Budi.
Author: Aji Maulana