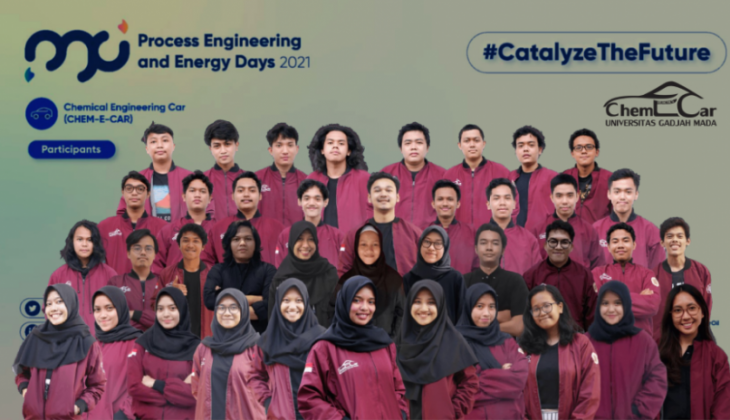 Universitas Gadjah Mada, represented by Tim Reactics Chem-E Car, participated in the Process Engineering & Energy Days (PGD) Competition held by Universitas Indonesia. This competition focuses on car design that utilizes chemical reactions. Throughout the process, the UGM team had successfully won second place in March 2021 and outdid tens of teams from universities in Indonesia.
"We're so grateful that we can take back our achievement after one year of vacuum because of the pandemic. Hopefully, we can improve to be the first winner in the future," said the leader of the Reactics Team, Salsabilla Fitri Millenia, on Monday (3/5). Fitri also added that she sent the two delegations; Reactics Palapa and Reactics Indra. Each of them led by students from Chemical Engineering was M. Fardan Fikratan Fasya and Zakarias Niti. Each team consists of students from Chemical Engineering and Electrical Instrumentation under Budhijanto, S.T., M.T., Ph.D., Addin Suwastono S.T., M.Eng., Mokhamad Fajar Pradipta, S.Si., M.Eng., dan Sugiyono, S.T., M.T., Ph.D.'s supervisions.
"The Reactics Palapa Team gained 1st Runner Up for its volta car concept design," she said.
There were two stages in this competition; preliminary and final. In the preliminary stages, participants were required to submit the mini paper related to the car concept and video profile to ensure that the team candidates comprehended the aspect and car design requirement. Meanwhile, after passing the preliminary stage, there was a final stage in which candidates must participate in the poster exhibition and the online car concept presentation.
Author: Ika