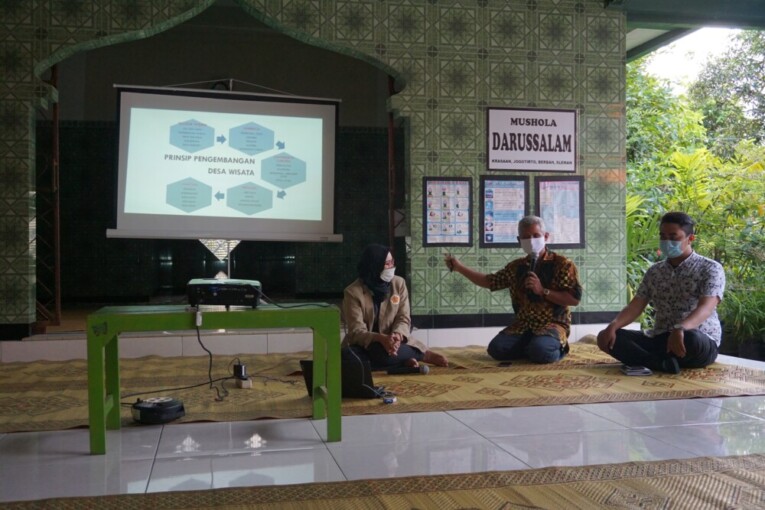 UGM obtained funding from the Ministry of Education and Culture (Kemdikbud) for 348 proposals for the 2021 Student Creativity Program (PKM), the most among other universities. Following UGM, Sepuluh Nopember Institute of Technology came second with 298 proposals, IPB University with 244, Brawijaya University with 236, and Diponegoro University with 192.
"There are 348 PKM proposals in seven fields that receive funding. We are grateful for this achievement," said Suherman, the Head of UGM Sub-Directorate for Student Creativity, Thursday (6/5).
According to him, UGM submitted as many as 804 proposals in nine fields this year. Of this number, 348 got the funds which detailed as follows: 43 for Entrepreneurship, 43 for Karsa Cipta, 27 for Community Service, 203 for Research, including 151 and 52 for Research in Exact Sciences and Social Humanities, 7 for Science and Technology Application, 5 for Innovative Works, and 20 for Constructive Futuristic Ideas. Besides, proposals for two categories, namely Written Ideas and Scientific Articles, were still in the assessment process by the Ministry.
Suherman also congratulated all of the teams involved, including students, lecturers, faculty, and the university leaders. He hopes that UGM teams will carry out their programs well amid the pandemic and online-offline PKM situations.
"Hopefully, many of our teams will qualify for and advance to PIMNAS 2021 (National Student Scientific Week)," he concluded.
Author: Ika
Photo: Firsto