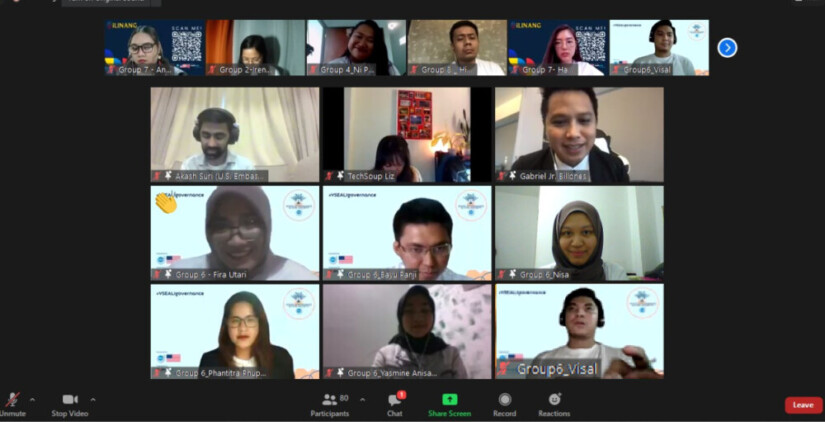 Bayu Panji Pangestu, an alumnus from the UGM Faculty of Law, was selected as an Indonesian delegate to the US-sponsored Young Southeast Asian Leader Initiative (YSEALI) Regional Workshop: Good Governance and Civil Society 2021 and crowned as winners of the pitching competition of the said program. The workshop took place in March 2021 virtually and successfully held through collaboration between the US Embassy Kuala Lumpur and TechSoup Asia Pacific. There were a total of 90 participants from countries across Southeast Asia selected in the 2021 program.
"The YSEALI Good Governance and Civil Society program aims to build the capacity of the selected youth delegates from ASEAN and Timor Leste who work on governance and civil society issues at the national and international levels. Participants include regional leaders, government officials, NGO activists, community activists, academics, and others," said Bayu, Monday (24/5).
This year's workshop focused on themes related to public policy and governance, digital tools, open data tools, activism and engagement, role of civil society, and role of media. Each participant joined a series of online panel discussions, online fireside chats, virtual interactive group exercises, virtual networking, reading assignments, and online group project discussions. They also had the opportunity to network and receive guidance from leaders and experts from various sectors of civil society, government and public institutions, and private industries.
In the pitching competition, Bayu and five other participants consisting of Fira Tiyasning Tri Utari (Indonesia), Khairunisa binti Pungut (Brunei), Phantitra Phuphaphantakarn (Thailand), Visal Chourn (Cambodia), and Yasmine Anisa Nuha (Indonesia) submitted a project concerning gender-responsive budgeting. They were selected as winners and successfully secured a USD 2,500 grant to implement the project.
"The project aims to realize women's participation in gender-responsive planning and budgeting and actively contribute to development agendas. It will start from April to June 2021," said Bayu.
His team's idea, he added, was also in line with Sustainable Development Goal 5 that aimed to achieve gender equality and empower all women and girls. The team planned to carry out the project in Central Sulawesi by creating workshops, international webinars on gender-responsive budgeting implementation with several ASEAN countries, and knowledge sharing on budget transparency, gender-responsive budgeting, and anti-corruption with the local government, NGOs, students, and communities.
Author: Desy