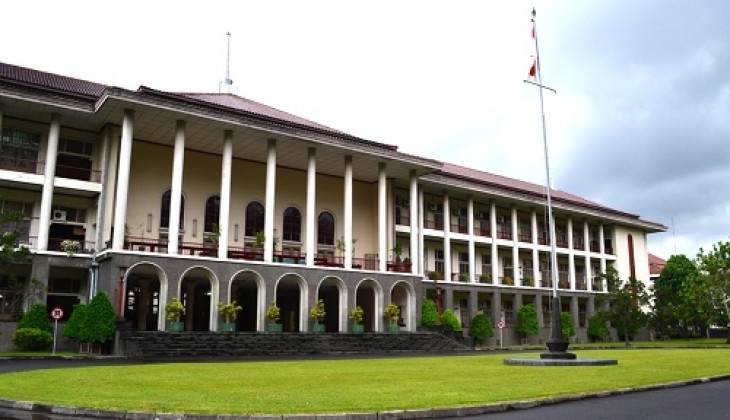 The highly anticipated biannual FP UGM – Timmerman Award 2021 is now open for nominations!
The Timmerman Award, firstly held in 2007, is an award for young scientists given by the UGM Faculty of Pharmacy (FP UGM) and the Department of Pharmacochemistry of VU Amsterdam. This award aims to recognize and honor talented individuals engaged and working in the following fields: chemistry analysis, biotechnology, phytochemistry, medicinal chemistry, pharmacology, and pharmaceutical technology. Those affiliated with a pharmacy school or research center with the said fields can apply as candidates. Committee will select only one award winner to receive a certificate and a USD 1,000 prize. Interested applicants must submit their applications no later than August 21, 2021, and expect the award announcement on November 2.
"It is to appreciate young Indonesian pharmaceutical scientists for their contribution to the development of pharmacy in the country," said Professor Agung Endro Nugroho, Dean of the UGM Faculty of Pharmacy, Wednesday (16/6).
The Timmerman Award is named after a respected Dutch pharmacologist Henk Timmerman. He has significantly contributed to pharmacochemistry initiation and development in Indonesia since the 1980s. During 1986-1996, Timmerman and several other VU Amsterdam colleagues collaborated with the UGM Faculty of Pharmacy to establish Mid Career Training on Pharmacochemistry (MCTP) for lecturers at UGM and other pharmacy schools in Indonesia. For his distinguished contribution, UGM conferred an honorary degree (Doctor Honoris Causa) upon him in 2003.
We encourage you to seek further details and requirements of this award through https://conference.farmasi.ugm.ac.id/timmerman-award-2021/.
Author: Ika
Translator: Salma