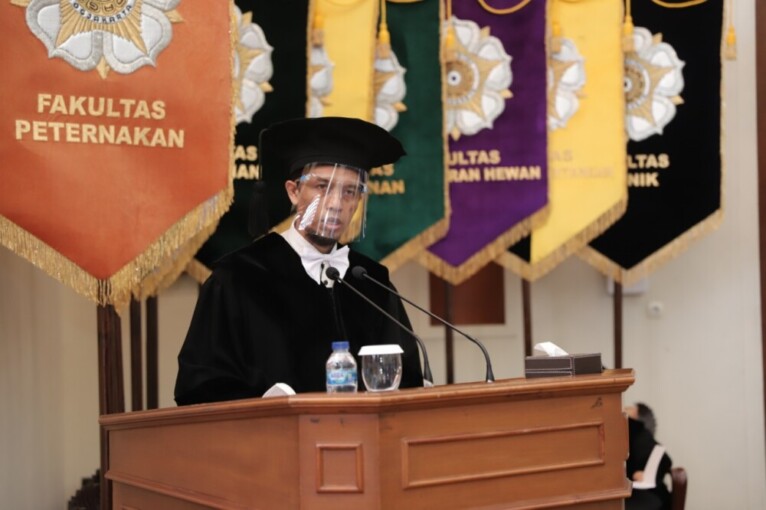 Universitas Gadjah Mada inaugurated a new professor of Animal Products Technology on Tuesday (29/6). On the same occasion, Professor Yuny Erwanto delivered a speech about the importance of increasing domestic gelatin products to fulfill the rising demand in the Indonesian market. He revealed that most gelatin and collagen products circulating in the market were imports, although the country was capable of producing on its own.
As reported by Reportlinker International, the world's gelatin production in 2020 reached 516.8 metric tons and has the potential to get to 696.7 by 2027, an increase of 4.3 percent every year, with the largest are from pigskin (42.9%), cowhide (28.7%), animal bones (24.9%), and others. It is estimated that Indonesia was actually capable of having a total of up to 7,800 tons of gelatin from both skin and bones in 2019 but opted for importing as many as 4,800 tons instead.
"There is an increasing demand for livestock byproducts such as gelatin and collagen. Yet, currently, it is met only from imports," said Yuny.
Gelatin is a polypeptide obtained from the hydrolysis of collagen, an element that makes up skin, bones, and connective tissues of animals. Usually, gelatin is gathered from skin and bones and produced for food, pharmaceuticals, or health purposes. However, Yuny added that skin-sourced gelatin was not a current priority because skins or hides were utilized for leather whose selling price was of higher economic value. According to him, there are three stages of gelatin production. First is the preparation of raw materials, then conversion of collagen into gelatin, and purification and drying of gelatin.
"The manufacturing process and types of raw materials within the production will affect the quality and composition of the gelatin," he explained.
Author: Gusti Grehenson
Photo: Firsto