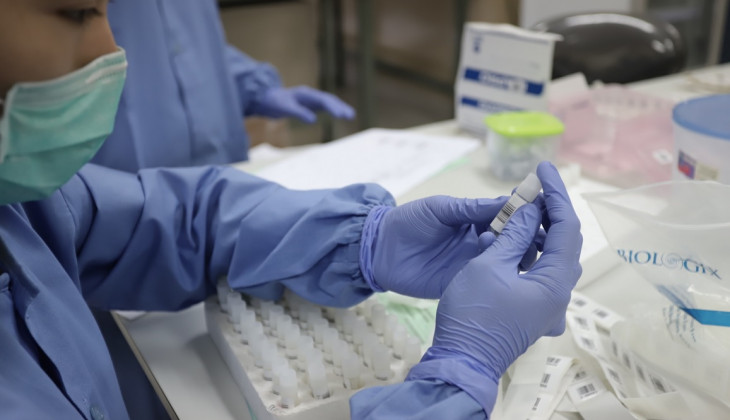 UGM Integrated Research and Testing Laboratory (LPPT) plans to increase the capacity of COVID-19 sampling amid the current spike in Java and Bali. Head of Research and Development Services Hevi Wihadmadyatami said the laboratory would also optimize the fulfillment of supporting equipment, including consumables, personal protective equipment, masks, and others.
"We are preparing additional facilities and infrastructure such as biosafety cabinets, extraction robots, and human resources to attain 750-1,000 daily samples from the previous 400-500," she said on Sunday (11/7).
Hevi explained that the increase occurred to prevent a pileup of samples and speed up the screening process to enable patients with confirmed COVID-19 to get treated immediately. In addition to equipment needs, UGM is committed to improving the quality and technology of the laboratory by establishing biosafety level-3 facilities to support research, screening, and diagnostic work for potentially lethal, airborne pathogens like SARS-CoV-2.
"The life science research advancement and BSL-3 laboratory construction are underway and will finish by the end of 2020. We are hopeful that this measure will help optimize the handling of the pandemic, especially in the Yogyakarta area," she added.
Universitas Gadjah Mada, through the Gadjah Mada Medical Center (GMC), Corps of Universitas Gadjah Mada Staff (Korpagama), and UGM laboratory, provides primary healthcare services, including COVID-19 screening tests and isolation shelters for the public, with GMC serving the nearby communities and Korpagama aiding UGM students, academics, and staff.
Author: Khansa