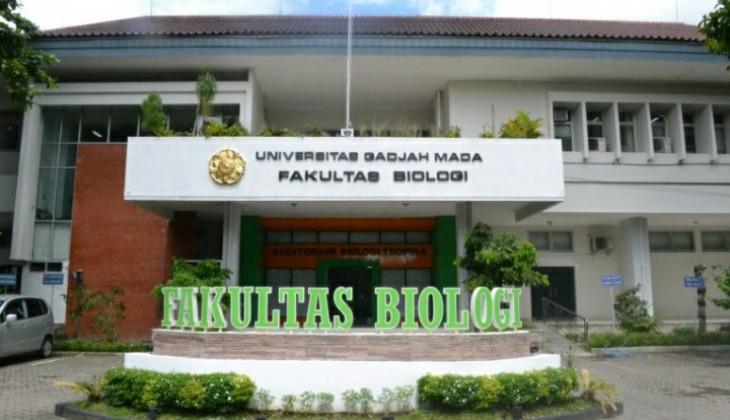 Lailia Zubaidah, a master's student in Biology, was crowned runner-up of the Young Minds Award in the 2nd International Symposium on Tropical and Subtropical Ornamentals. The quadrennial conference was organized virtually on 27-28 July by IPB University in collaboration with the International Society for Horticultural Science, supported by the Indonesian Society for Horticulture (PERHORTI), the Indonesian Ornamental Crops Research Institute (IOCRI) of the Ministry of Agriculture, and Universiti Teknologi MARA (UiTM).
This year, the committee received papers within the scope of genetics, plant breeding, biotechnology, micropropagation, and ornamental plant physiology in tropical and sub-tropical plants. Participants comprised academics, researchers, and scientists from Korea, Malaysia, Indonesia, Japan, China, Taiwan, Thailand, England, Italy, Costa Rica, and Hawaii. Invited speakers were distinguished experts from Taiwan, Indonesia, Thailand, and Japan, and the keynote speaker was Director of the Indonesian Center for Horticulture Research and Development Taufiq Ratule.
Lailia won the Award for her outstanding paper Establishment of CRISPR/Cas9 genome editing system in Indonesian orchid Dendrobium lineale Rolfe. Through this, she elaborated how the CRISPR/Cas9 genome editing system could improve orchid quality, both Dendrobium macrophyllum and Dendrobium lineale.
Dean of the Faculty of Biology Professor Budi S. Daryono congratulated Lailia for the achievement. He hopes it can inspire and motivate other students to achieve their goals.
"This achievement is good news that can boost the enthusiasm of all young researchers," he said on Tuesday (3/8).
Besides Lailia, two other UGM Biology students participated in the conference, namely Aditya Nur Subchan with Agrobacterium-mediated transformation by using immerse and agroinfiltration method for genome editing of orchids with CRISPR/Cas9 and Nailatun Nikmah with Structure analysis of genes involved in flower color formation of the orchid Spathoglottis plicata Blume.
Author: Ika