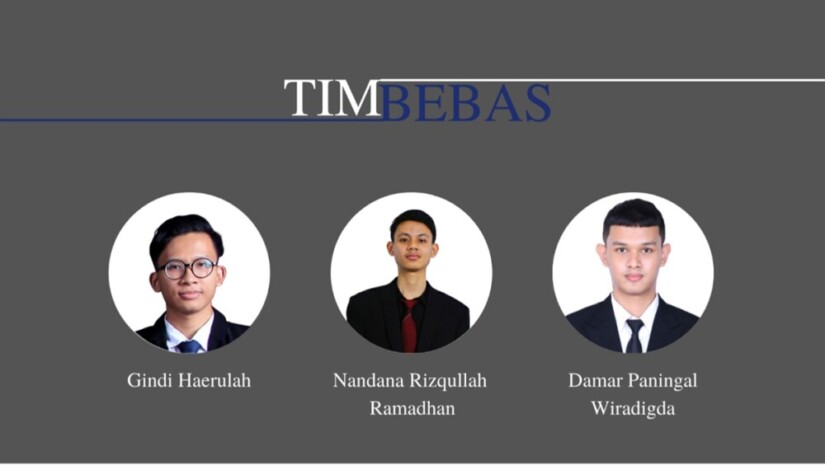 Three UGM students, namely Gindi Haerulah (Agricultural Economics and Agribusiness), Damar Paningal Wiradigda (Aquatic Resources Management), and Nandana Rizqullah Ramadhan (Economics), secured first place position in the National Business Case Competition of the UNY Accounting Fair 2021. The competition was organized by the Accounting students of the Yogyakarta State University from 3-26 September.
Proposing work entitled The Seaweed Strategy: Solusi Mebel Ukir Jepara Untuk Bangkit Pada Era New Normal, the team offered five solutions to the post-pandemic marketing problems faced by the Jepara hand-carved wood furniture industry. The five solutions, namely The Straight Way, The Easiest Way, The Wide Way, The Exhibit Way, and The Discount Way, are an integral part of the main marketing strategy they proposed called The Seaweed Strategy.
"The competition was very challenging. At first, it was difficult to address the problem, but with hard work, continuous learning, and help from our mentors, we finally got enlightenment. We didn't expect to win, but we are proud and grateful indeed for the first place," said Gindi, Tuesday (5/10).
Gindi hopes more UGM students, especially non-Economics and Business, will dare to participate in the business case competition because the experience will benefit their journey in the world of work. He added that to compete in both business case and plan, students do not necessarily need to major in Economics and Business. They can take the self-study route to understand the materials.
Author: Desy