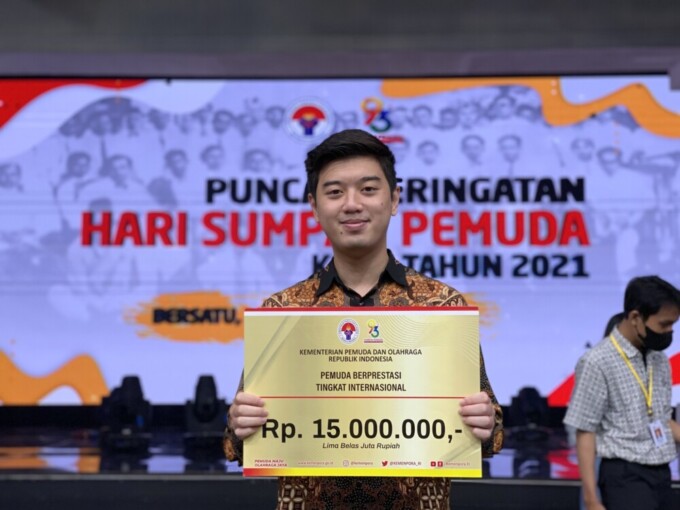 Angelo Wijaya, an alumnus of International Relations, was awarded the 2021 International Young Achiever by the Ministry of Youth and Sports on the 93rd Youth Pledge Day (28/10). This award recognizes Angelo's contribution to ideas and strategies in addressing several existing and emerging world challenges.
"This award is given every year to young Indonesians who have contributed to youth development at the national and international levels and have made achievements on the global stage," said Angelo, Wednesday (3/11).
Over the years, Angelo has represented the voices of young Indonesians in many international forums, including ASEAN, APEC, and the G20. A high achiever he is, Angelo has won various domestic and global competitions, including the World Bank Group-Deloitte Case Challenge Competition 2021, Y20 Youth Priorities Initiative 2020, and Indonesian Young Thought Leaders on Environment 2019.
He was also selected as one of the UNESCO-APCEIU Young Leaders on Global Citizenship in 2020 out of 10,000 other youths worldwide. While studying in college, Angelo won the Outstanding Student Award in 2018 at the UGM and national levels.
Quoting Minister Zainudin Amali, Angelo continued, youth must act as the drivers of innovation, especially given the large youth population in the country. The challenges faced by youth in the current digital era will not get any easier but increasingly demanding.
"The Youth and Sports Minister calls for youth to serve as a unifying agent of the nation amid Indonesia's rich cultural diversity," he said.
Author: Agung Nugroho