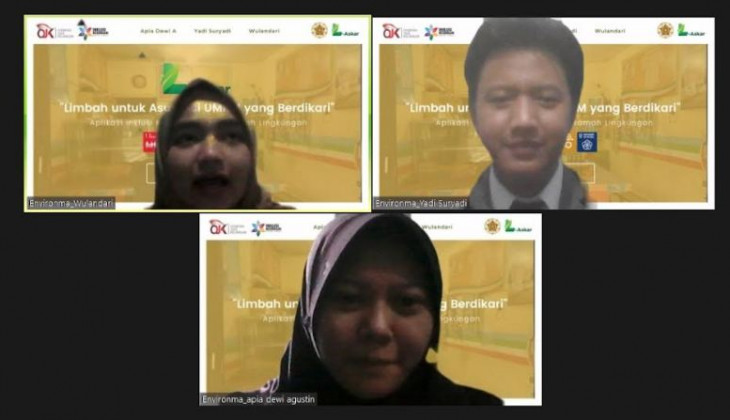 The Financial Services Authority's 2021 KOINKU (Financial Inclusion Competition) has announced its winners on 2 November. The UGM team, Environma, was chosen as the competition winner for the student category. The three accounting students, namely Apia Dewi Agustin, Wulandari, and Yadi Suryadi, offered an innovative, environmentally sound strategy to improve MSMEs in Indonesia.
Apia added L-Askar (Waste for Independent MSME Insurance) was designed to serve as a collaborative platform among various parties in supporting financial inclusion and the National Economic Recovery program.
"Taking into account the economic, financial, social, and environmental landscapes, L-Askar aims to bridge and integrate the interests and needs of MSME actors, waste collectors, and insurance service providers in Indonesia," she said on Monday (9/11).
First held in 2014, KOINKU allows students to construct creative and innovative financial inclusion models that can be replicated and benefit the financial services sector and the general public. As many as 156 participants took part in the competition this year. In the student category, contestants comprise undergraduate and postgraduate students from various universities across the country.
"In the final round, where only the top five finalists lasted, each participant must pitch their presentation within 10 minutes and answer questions for 20 minutes afterward. A panel of judges of diverse backgrounds then assessed the contestants and determined the winners," she said.
Author: Gusti Grehenson