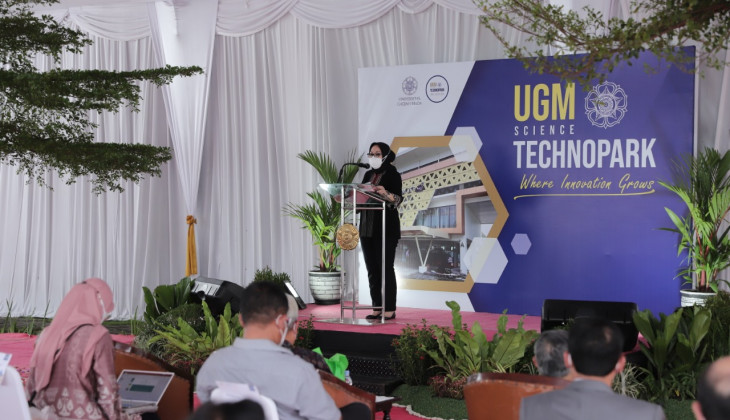 Universitas Gadjah Mada, the Ministry of Health, and the National Agency for Drug and Food Control agreed to collaborate in accelerating the development of phytopharmaceuticals in Indonesia. Ad interim Director General of Pharmaceuticals and Medical Devices Arianti Anaya said relying heavily on import drugs would seriously disrupt national security.
"From today's meeting, we can get the picture of what the government is doing, which is realizing self-sufficiency in pharmaceutical supplies and medical devices," said Arianti on Tuesday afternoon (9/11).
She added that currently, Indonesia was behind China and Korea in the manufacture of herbal medicines despite the high potential and rich resources. To catch up with those countries, the government set to optimize the production of traditional medicines by targeting the completion of ten pharmaceutical raw materials, ten medical devices, phytopharmaceuticals, and vaccines by 2024. Hence collaborations between the Ministry, universities, and industry becomes crucial to driving the plan forward.
"We definitely have to work together, or we won't go anywhere. We still have three years to carry this through," said Arianti.
Vice-Rector for Cooperation and Alumni Professor Paripurna said UGM fully supported the government's plan. The University is determined to jointly develop and accelerate standardized herbal medicine and phytopharmaceutical manufacturing in Indonesia, complementing the use of modern drugs in the community. Standard methodology, testing, and raw materials must be specified for the project to succeed.
"If the whole process succeeds, it will bring added value to all raw materials. Farmers and industry will prosper, and we will be self-contained," said the Professor.
In addition, UGM Science Techno Park (STP) is ready to facilitate all relevant research. STP serves as a hub to bring together researchers, students, lecturers, industries, local government, and media to produce end-to-end innovation, including its acceleration.
"Hopefully, STP can help realize an independent Indonesia in the health sector, especially for pharmaceuticals and herbal medicines," said Paripurna.
Professor Subagus Wahyuono of the Faculty of Pharmacy added that the Science Techno Park had produced several medical devices to date, such as Ina-Shunt (a shunting device for the treatment of hydrocephalus), Ina-Stent (a coronary stent), and Ina-Strip (a tool for early diagnosis and detection of nasopharyngeal cancer).
"These also include paracetamol, GeNose (COVID-19 breathalyzer), and several herbal medicines," said Subagus.
Author: Agung Nugroho
Photo: Firsto