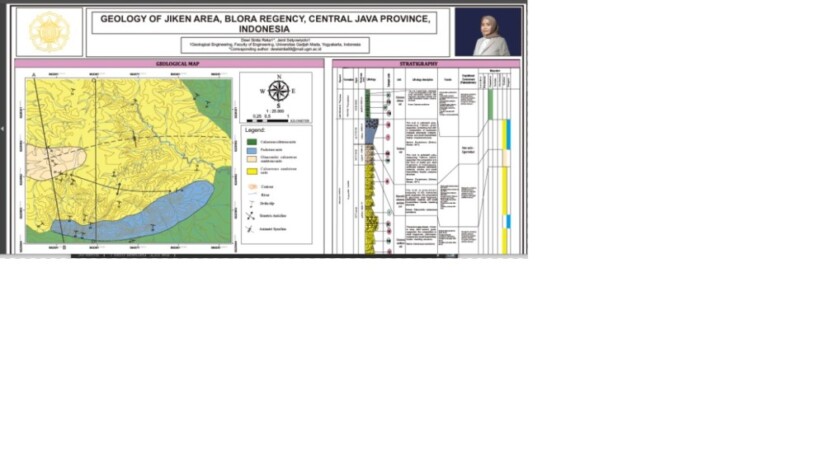 Dewi Sintia Reka (Geological Engineering) was announced as Best Presenter and Best Poster Primary Data winner at the International Undergraduate Geological Mapping Symposium. The competition was held online by Universiti Malaysia Kelantan on 22-23 October.
Out of the 63 finalists from Malaysia, India, and Indonesia, Dewi managed to outperform the others through a comprehensive scientific poster of the results of her mapping and laboratory analysis. According to the jury, Dr. Mohammad Muqtada Ali Khan (Universiti Malaysia Kelantan) and Dr. Hardianshah Bin Saleh (Universiti Malaysia Sabah), Dewi displays detailed 2D and 3D visualization of geological data of the Jiken Subdistrict, Blora, Central Java. This work features a geological map, geomorphological map, geological incision, geomorphological elements, stratigraphy, and more.
"The petrographic and paleontological analysis was well praised too for its uniqueness. I was chosen to represent all participants to share the whole mapping experience," said Dewi.
Dewi said she had to overcome the 13-hour time difference during her final presentation as she was currently in Canada for an exchange program.
"I was also a bit scared at the start because there were a lot of contestants. I managed to try and give my best, though. Hopefully, the next Symposium can be held in-person and attended by more students of various nationalities," she said.
Author: Desy