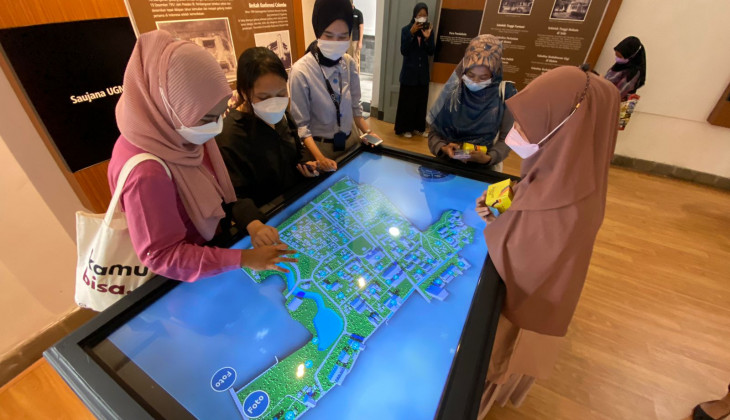 UGM Museum introduced Tour de Heritage UGM to promote various on-campus cultural heritage spots to the community. The event is open to the public and scheduled to end on 19 November.
"Previously, we explored the campus by cycling, but for this year, we drove the GATe electric car developed by the UGM Faculty of Engineering," said UGM Museum Manager Djaliati Sri Nugrahani, Tuesday (16/11).
This tour also includes several destinations such as the Balairung, Grha Sabha Pramana, the ancient well of the Faculty of Biology, Pancadharma of the UGM Vocational College, and the University's housing complex. A guide will accompany participants throughout the journey to tell the historical story behind the locations visited.
One of the tour participants, Deviana (UGM Vocational student), said she was delighted to partake in the program. It helps her get to know UGM more closely. She hopes the Tour de Heritage UGM can be regularly held in the future.
"An interesting activity it is. Previously, I could only see the campus virtually. Now, I can see UGM in the flesh. I just found out that UGM has a museum," she said.
Author: Ika