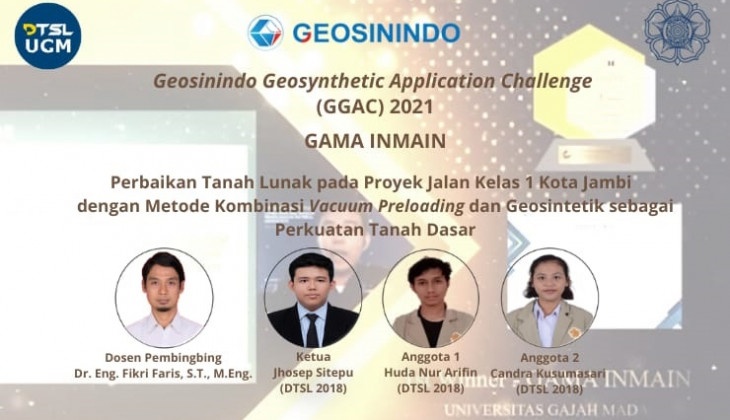 Three Civil Engineering students, namely Jhosep Sitepu, Huda Nur Arifin, and Candra Kusumasari W.M., came up with an alternative for road construction on soft soils in Jambi, Indonesia, by combining vacuum preloading and geosynthetics. With this idea, the team won first prize in the 2021 Geosinindo Geosynthetic Application Challenge (GGAC).
"As to overcome the embankment instability, woven geotextiles are used as subgrade reinforcement and non-woven used as separators," said team member Candra on Friday (11/19). "In addition, gradual backfill is implemented due to the very soft nature of the soil."
Candra recounted that due to the pandemic, the team had to discuss and prepare for the competition remotely. This year's GGAC, she continued, coincided with the team's midterm exams hence they must stay up late to finish the essay on time.
"We conduct literature reviews to get a comprehensive look at Jambi City," said Candra.
Author: Desy