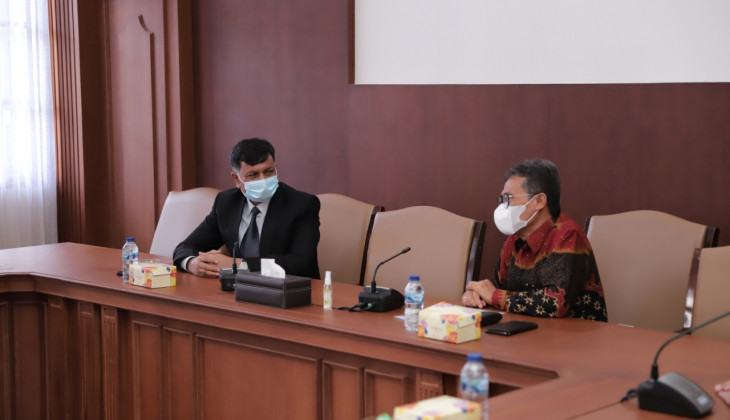 Ambassador of Bangladesh to Indonesia, H.E. Air Vice Marshal Mohammad Mostafizur Rahman GUP, paid a visit to Universitas Gadjah Mada on Monday (13/12). The visit aims to pave the way for cooperation in education between the two parties.
"There are many things that we can collaborate on," said UGM Rector, Professor Panut Mulyono, when welcoming the Ambassador and his entourage.
Both Professor Panut and Ambassador Mohammad agreed to explore opportunities to increase the scholarship quota for Bangladeshi students, student and lecturer exchange programs, research collaborations, et cetera.
"We look forward to collaborating soon," he said.
The visit concluded with the two parties planting trees from the Bangladesh Embassy in Jakarta. This activity is part of the 50th anniversary of Bangladesh's independence and the Mujib Year, the centennial birth anniversary of its founding leader, Sheikh Mujibur Rahman.
Author: Ika
Photo: Firsto