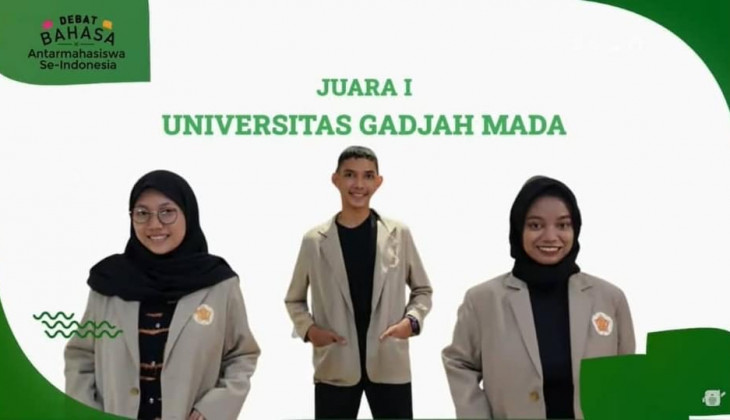 UGM has been named champion of the Indonesian Language Debating Competition organized by the Agency for Language Development and Cultivation of the Ministry of Education.
In this contest, Qoryroh (Social and Political Sciences), Japet Moryo Doclas (Forestry), and Laily Fadhilah (Vocational College) competed against 32 other teams from various universities in Indonesia, including Padjadjaran University, IPB University, the University of Indonesia, etc. Japet has also been awarded Best Speaker for his overall outstanding presentation.
According to Japet, the debate topics raise language and linguistic issues such as BIPA (an Indonesian language program for non-native speakers of Indonesian), literary works, euphemism phenomena, and so on. The 32 teams with the best essays were then extracted to the top 8 finalists.
"The eight best teams then had the opportunity to compete in person in Jakarta," he said.
Japet hopes this achievement can motivate fellow UGM students to remain productive and excel. He believes that the COVID-19 pandemic is not a barrier for students to win competitions and make the University proud.
Author: Gusti Grehenson