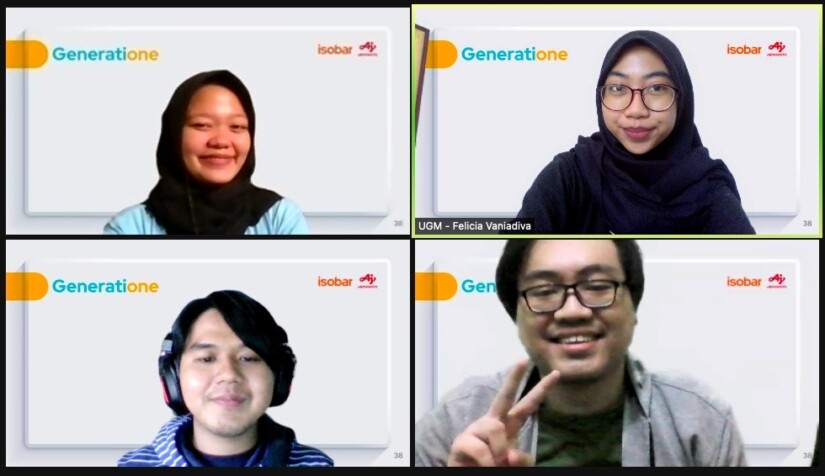 Communication Science students have claimed first and second prizes in the Gen-Z Innovator Search Program, a business innovation competition organized by Isobar and Ajinomoto Indonesia. In the program that lasts from July to December 2021, students are challenged to create a business project that lets them experience firsthand how to conduct market research and pitch ideas.
The winning team, GeneratiOne, features Reinaldo Albert Koerniadi, Luthfiana Nur Rofifah, Felicia Vaniadiva, and Dimas Satriawan Lambang, whereas the runners-up (THR3) consist of Farah Fattatin Fauziah, Ratna Kusuma Dewi, Aisya Irdo Anwar, and Rexan Ridho Julviaji.
"Honestly, we didn't think our business idea would win. We are both proud and satisfied with this achievement because our months of hard work to prepare for this competition has paid off," said Luthfiana, Monday (14/2).
As mentioned earlier, the competition comprises three stages. First, students must conduct market research and construct a brand-new business plan. Upon completion, students progress to the second phase, where they begin working on the formulated project. At the final stage of the competition, students must pitch or present their project ideas to the jury.
The competition invites zoomers as participants and looks for ideas that can provide solutions to problems in society, are relevant to the products and services of Ajinomoto, have the potential to trigger market expansion, and are deemed doable by the company.
Author: Aji