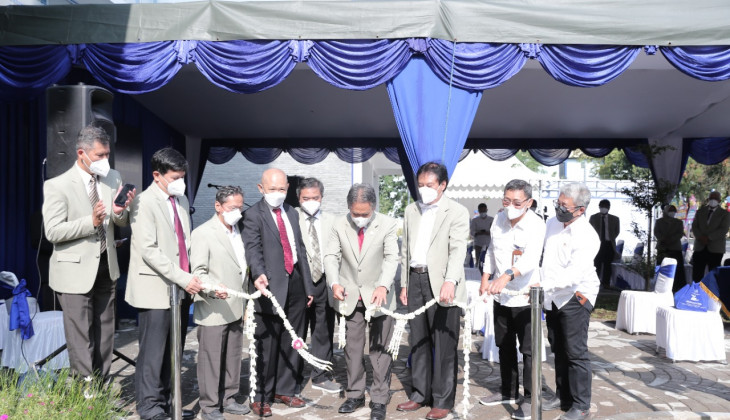 UGM Rector Professor Panut Mulyono inaugurated the new Engineering Research and Innovation Center (ERIC) building at the Faculty of Engineering on Thursday (17/2). The 5-story building will serve as a center of excellence as well as a place for research commercialization.
"Hopefully, this building will smooth the path for the Faculty of Engineering to contribute more to the nation and state with its wide-ranging innovations," said the Rector.
Aside from translating research into impactful products, the Center will provide a space for multidisciplinary and interdisciplinary research teams across Indonesia to come together and find solutions to real-world problems. Through collaboration, he continued, researchers at UGM have produced various new products, ranging from medical devices to pharmaceutical raw materials.
"The ultimate goal is economic goods that can meet the needs of the nation," he said.
One of the initiators of ERIC, Dr. Tumiran of the Electrical Engineering program, said the Center was inspired by collaborations between world universities and leading industries in developing technologies that are relevant to industry needs. At ERIC, there are laboratories, research support rooms, management rooms, meeting rooms, training rooms, workshop rooms, etc.
Director of the UGM Project Implementation Unit (PIU) Hotma Prawoto Sulistyadi added that ERIC was one of ten learning centers funded by the government through the JICA Loan. He hopes this facility can provide optimal benefits for society through research and innovation.
Author: Gloria
Photo: Dhafa