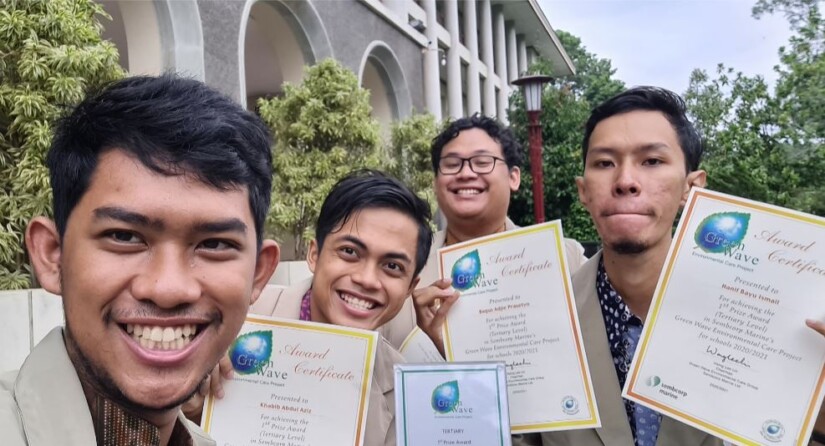 Five UGM students, Khabib Abdul Aziz, Aufa Fikri Nurmaulana, Bagus Adjie Prasetyo, Teta Fathya Widawati (Chemical Engineering), and Hanif Bayu Ismail (Mechanical Engineering), have taken home first prize for the tertiary level at the 2021 Green Wave Environmental Care Competition.
The competition, organized annually by Singapore-based Sembcorp Marine Ltd, challenges students at primary to tertiary levels to develop and design new, eco-friendly ideas, products, processes, and equipment concerning waste management, natural reserve, and pollution control.
The UGM team developed the Pestinion Pesticide, a natural pesticide made of onion peel waste and the residue of clove leaf oil refining. Team leader Khabib Abdul Aziz said the team was motivated by the negative impact of synthetic pesticides on the environment.
"Besides, commercial pesticides typically have low retention times and are not resistant to rainwater," he said in a release sent to reporters on Friday (11/3).
The Pestinion Pesticide can solve the underutilized onion skin waste and the clove oil residue, which currently pollutes the waters. The team hopes this green pesticide can encourage further research on eco-friendly agricultural products.
Author: Gusti Grehenson