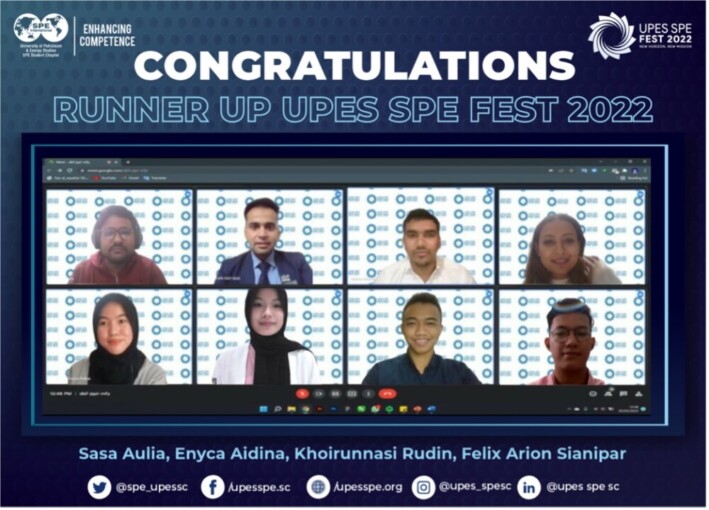 Two teams of UGM Faculty of Engineering students have garnered five prizes in paper and poster competitions of the UPES SPE Fest 2022, naming UGM as the overall runner-up of the event. Team member Sasa Aulia (Engineering Physics) said the competition was generally about oil and gas processing in the upstream and downstream sectors.
"The innovations that we propose cover oil and gas processing and waste treatment technologies that uphold the energy transition to minimize adverse impacts on the surrounding environment," she said on Friday (18/3).
Aulia was joined by Enyca Aidina (Geological Engineering) and Felix Arion (Civil Engineering) in winning 1st place and 3rd place in the poster competition with sub-themes exploration & unconventional resources and cleaner fuels, respectively, as well as 3rd place in the paper competition of the subtheme drilling. In addition, Aulia and Aidina teamed up with Khoirunnasi Rudin (Engineering Physics) and took home 2nd place in both paper and poster of the sub-theme petrochemical.
Aulia and co hope this achievement can inspire and motivate all of their friends to submit their innovations and partake in international competitions.
Author: Desy
Photo: UGM teams