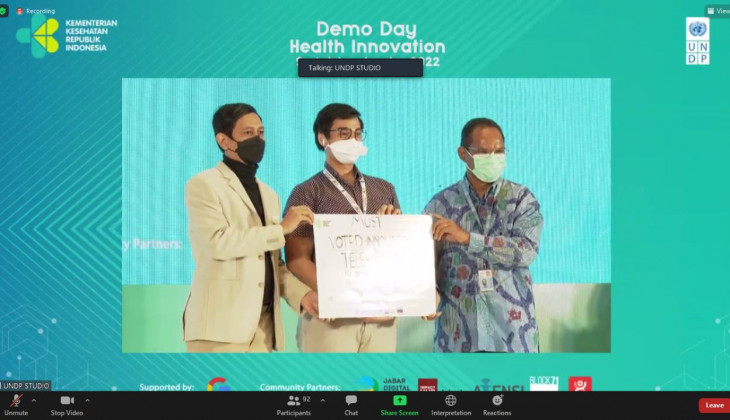 Students of the UGM Department of Obstetrics and Gynecology, Wiskara Jatipradresthya and Kuky Cahya Hamurajib, have taken home the Most Voted Innovators at 2022 Health Innovation Sprint Accelerator for their AI-driven vital signs monitoring device for obstetric patients called Vital Sense.
Shortlisted as one of the top five innovations at the event, Vital Sense offers 24/7 remote monitoring of vital signs under the direct supervision of healthcare professionals. This device enables professionals to assess a patient's modified early obstetric warning score for early detection and further treatment recommendations.
"We designed Vital Sense to periodically monitor blood pressure, pulse, respiratory rate, saturation, body temperature, blood sugar, and Hb levels, the data of which are stored in the cloud and processed with AI. These are objective data that complement subjective data from telemedicine," explained Jatipradresthya, Monday (4/4).
Vital Sense is currently in development, entering pre-clinical research. Jatipradresthya hopes the innovation can proceed to the final stages of development and get support from the community until its release.
Author: Gusti Grehenson