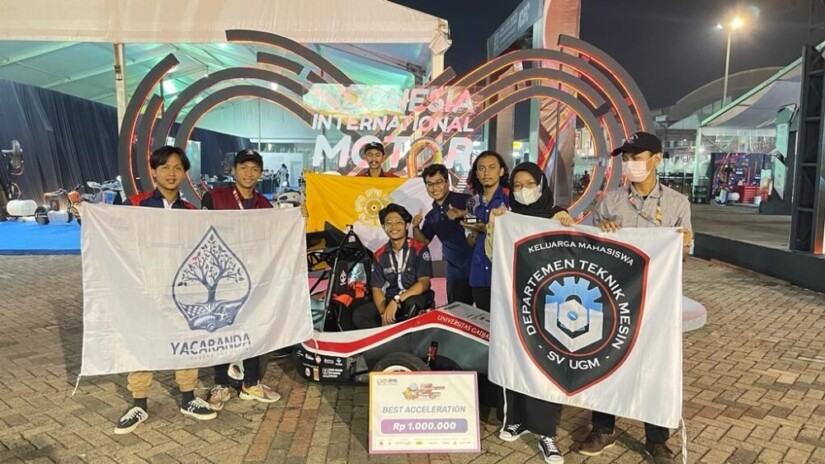 The UGM Yacaranda team won 1st and 2nd place in the Acceleration and Business Plan categories at the 2022 Formula Electric Student Championship – Indonesia International Motor Show (FESC IIMS).
"We are happy because it has been two years since our last participation due to the pandemic. With limited preparation time, we managed to win two of the four categories contested, namely the Acceleration and Business Plan categories," said Managerial Leader of the UGM Yacandara Team, Uun Kurnianingsih, Wednesday (13/4).
The car, Super Sekip EV-3 Evolution, is the fifth car built by the Yacaranda. It took 6,844 seconds to reach a distance of 75 meters at the 2022 FESC IIMS. Compared to its predecessors, the Super Sekip EV-3 Evolution is equipped with various more advanced features, such as a telemetry system for remote monitoring, a 5-point seatbelt to enhance driver safety and comfort, and an improved suspension design.
"Super Sekip EV-3 Evolution is also equipped with an ergonomic steering wheel. The suspension is designed to maximize tire traction on the road surface and minimize the shock and vibration caused," said Kurnianingsih.
The team will continue their research and development to produce better Formula E cars in the future. Currently, they gear up for the upcoming Indonesia Electric Car Competition (KMLI) in November.
Author: Aji