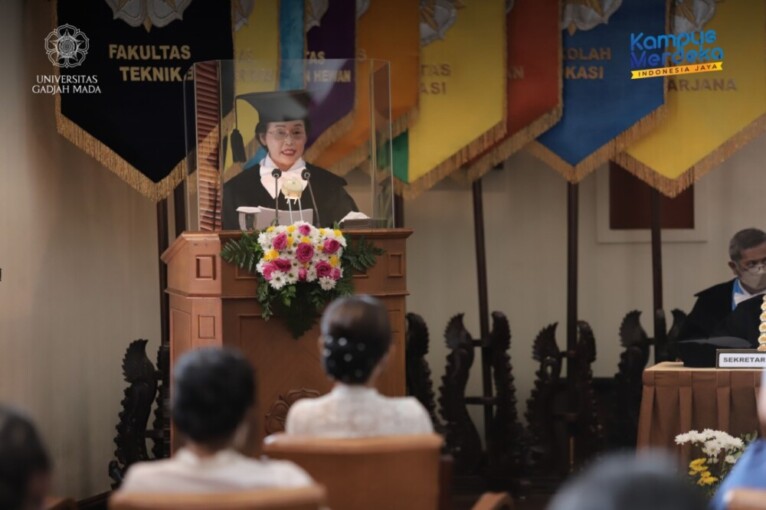 Universitas Gadjah Mada (UGM) celebrated the promotion of Dr. Edia Rahayuningsih of Chemical Engineering to the rank of Professor on Tuesday (10/5). In her inaugural lecture, Prof. Rahayuningsih encouraged the use and production of natural dyes in Indonesia to achieve self-sufficiency.
According to the Natural Dyes Market – Global Outlook and Forecast 2019-2024, the global natural dyes market is expected to generate approximately US$5 billion in revenue by 2024, growing at a CAGR of around 11% from 2018 to 2024. In addition to the growing eco-conscious consumer, natural dyes are preferred because they are safe, non-toxic, non-allergenic, and biodegradable.
Once named the world's largest indigo-producing country, Indonesia is home to abundant dye plants and has a centuries-old history of embracing natural dyes. Despite the enormous potential and opportunities, Indonesia has yet to capitalize on its resources to meet the promising global market demand because of inefficient technology and low production and utilization capacities.
"There are many sources of natural dyes in Indonesia. However, only a few batik, jumputan, ulos, and tenun artisans use natural dyes," said Rahayuningsih, who also serves as Head of Indonesia Natural Dye Institute (INDI).
To make things worse, Indonesia is one of the largest importers of synthetic dyes. Hence, according to her, there must be breakthrough innovations in production and supply chains as well as policies to mainstream and revive natural dyeing in the country. Parties like producers, consumers, academics, the media, and the government must engage in strong collaboration to address the challenges of translating research into commercial products.
"Indonesia fulfills the need for dyes for the textile industry from imports. In 2021, Statistics Indonesia revealed that the average import of synthetic dyes for the last five years had reached more than 42,000 tons/year," she explained.
Author: Ika