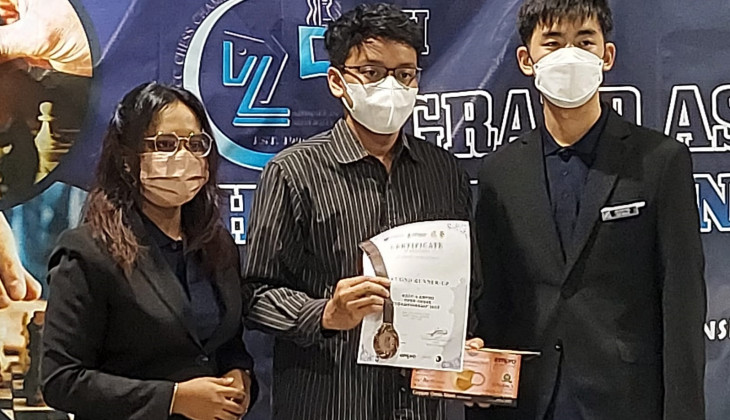 UGM representatives have been named winners at the 25th GACC Grand Classical Chess Championship, an annual FIDE-rated chess tournament organized by the University of Malaya, Malaysia. The winners are Daru Okta Buana (1st Runner-up), Javad Yadavari (2nd Runner-up), and Syifa Aliyya Sari (Best Female Player).
"The UGM Chess sent eight athletes to the 25th GACC," said Head of UGM Chess Subqi Anjaya, Wednesday (18/5).
In addition to the individual category, UGM also competed in the team category with two teams on board. One of the teams, consisting of Muhammad Subhan, Syifa Aliyya Sari, Subqi Anjaya, and Ratih Suci Lestari, won Best University Team prize.
Anjaya said several players had been feeling unwell in the buildup to this two-day competition. They needed to take some medicines, which slightly distracted their concentration while playing.
"Despite the hurdles, we are grateful for the support and prayers we have received from our friends. We managed to win prizes in this tournament," said Anjaya.
Author: Agung Nugroho